Car seat safety rules explained: R44 v R129
When you're shopping for a car seat, safety and car seat laws should be the top priority. If the wrong car seat is purchased, you face fines and you could be putting your child in danger. In Europe, the most up-to-date safety standard is R129, while the older R44 standard will be phased out from September 1st 2023. 
What is the difference between R44 and R129 car seats? 
R129 car seats are the most recent standard, having been introduced in 2013. They have undergone more rigorous testing and provide improved head and neck protection compared to the R44 standard.  
Although current child car seat laws allow the use of either R44 or an R129 car seats, we at Maxi-Cosi recommend choosing a R129 car seat. It is important to note that the sale of R44 car seats in the EU will be prohibited from September 1st 2024, but their use will still be allowed for at least 8 years, so there is no need to replace your current seat, and you can continue to transport your child in it.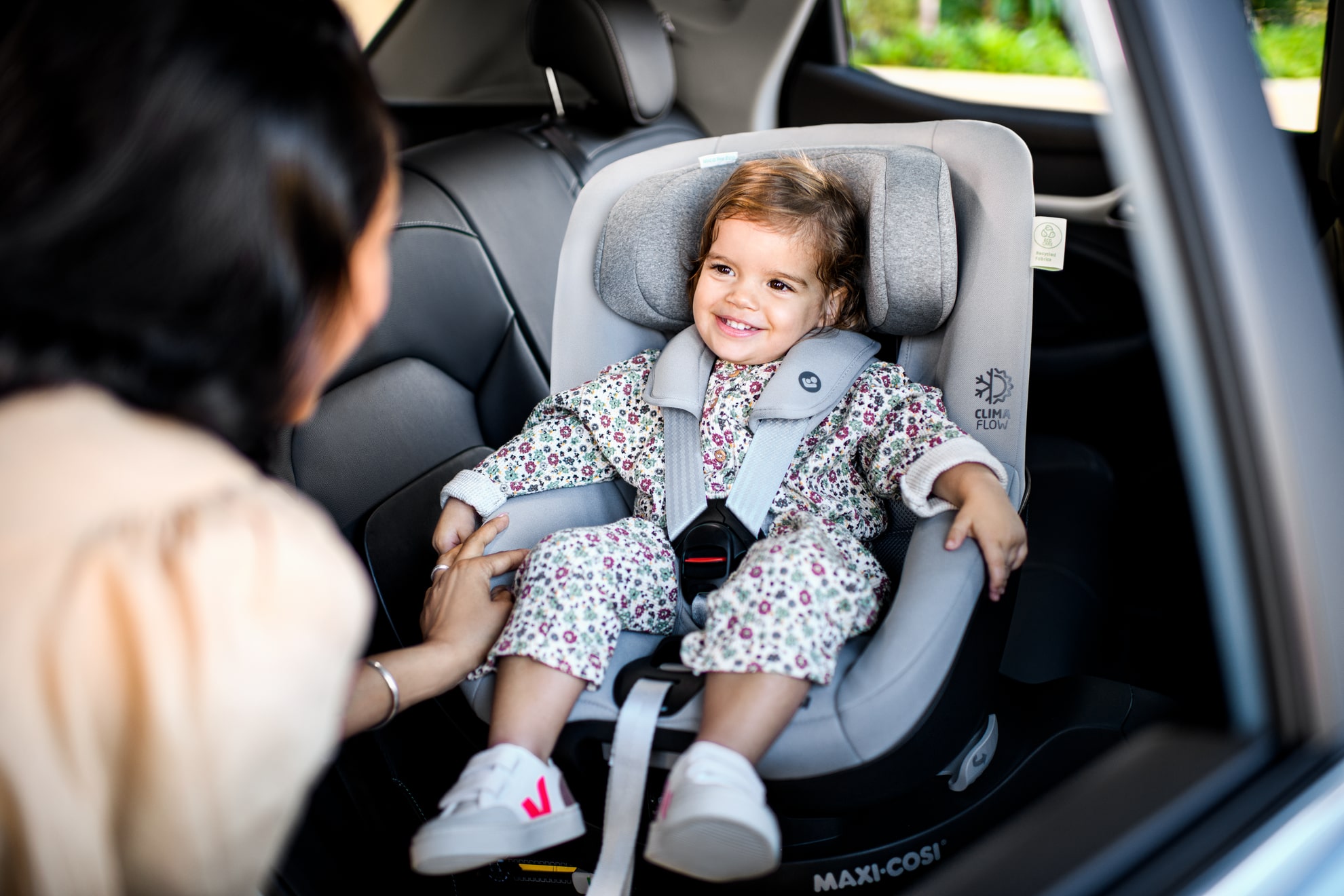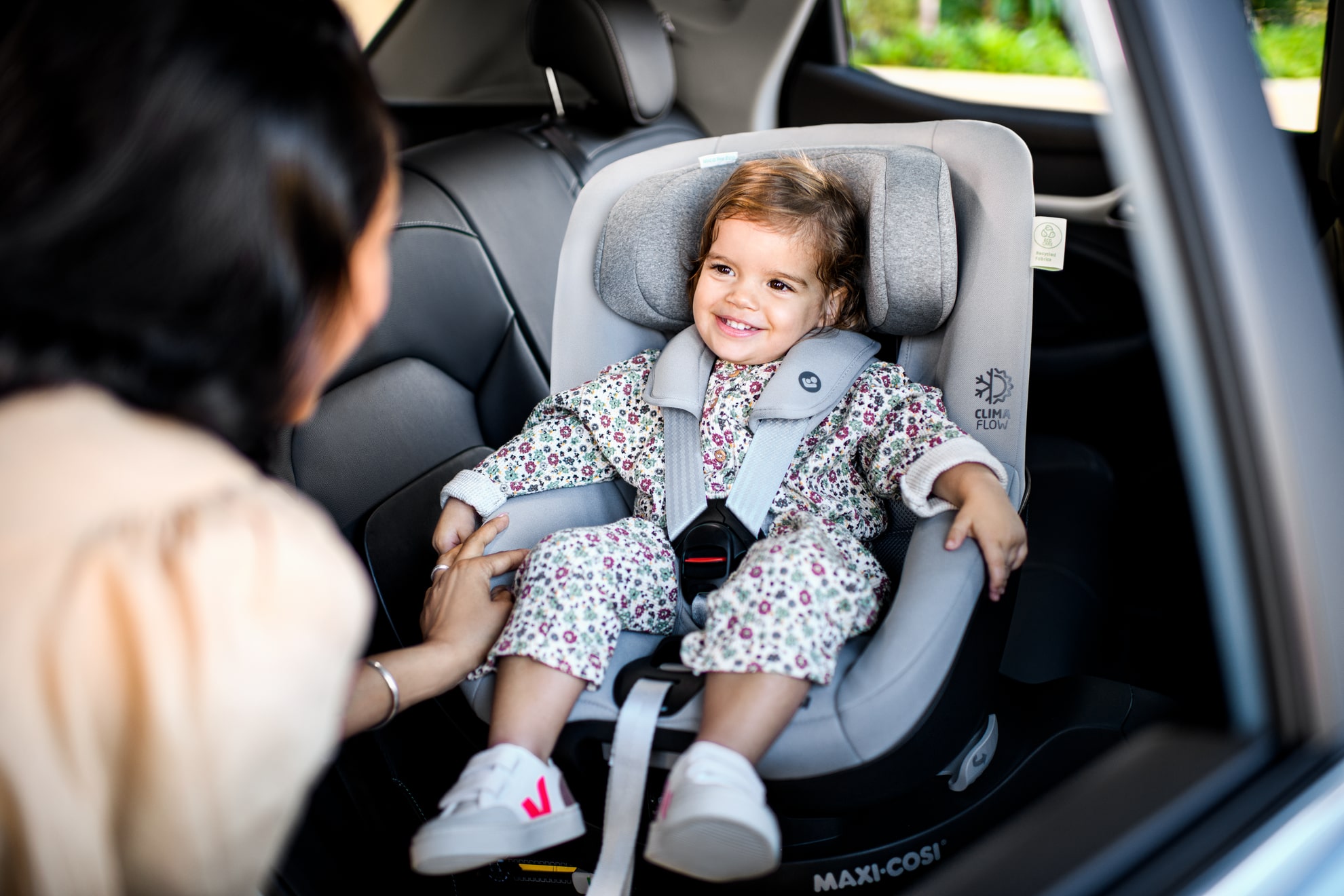 R129 i-Size car seats at a glance 
You choose the seat depending on your child's length, age (your child must remain in forward-facing position until at least 15 months) and weight (your child must not exceed the weight limit indicated in your car seat's description). This can make things safer as most parents know the length of their child better than the weight. You'll find it easier to ensure your child is in the right size seat.  

R129 is considered a safest standard protection than R44 as it has improved head and neck protection.  

Side-impact crash test results are assessed as part of the standard, this wasn't done in R44.  

For baby and toddler car seats, you have to use ISOFIX, which attaches the car seat directly to your car's chassis, with an i-Size car seat. ISOFIX car seats are more likely to be correctly fitted in your vehicle. Bare in mind that you need an additional ISOFIX base to install a baby car seat using ISOFIX. For R44 car seats, you must check lists and manuals to be sure when to use ISOFIX.
Meet some of our i-Size car seats:
ECE R44/04 car seats at a glance 
R44 car seat groups 0+ (birth to 13 kg), 1 (9 to 18 kg), or 2/3 (15 to 36 kg) are based on your child's weight, not height and are suitable for children from birth up to 12 years old.  

Models are available that can be fitted using either ISOFIX or your car's seatbelts if your vehicle does not have an ISOFIX (Maxi-Cosi advices against it). 

Car seats meeting the R44 standard are tested for rear and frontal impact but side-impact crashes are not tested.  

Your child can travel forward-facing from the age of approximately nine months old in an R44 car seat. 
Meet some of our R44 car seats
Why should my baby travel rearward-facing according to i-Size regulation?   
When using an i-Size car seat, babies must remain rearward-facing until they reach at least 15 months of age. Although this is the minimum age for transitioning to forward-facing, we recommend keeping your little one in the rearward-facing position for as long as possible, up to 2 years, for optimal protection of their delicate necks and heads. 
You can find out more about the benefits of rearward-facing travel here. 
Should I choose a R44/i-Size car seat?  
What type of car seat you choose depends on the age of your child and individual needs. R44 car seats meet a good standard of safety for your peace of mind. But if you want your baby or toddler to travel in a car seat that meets the latest, highest minimal safety standards, opt for i-Size. After September 2024, R44 car seats will no longer be available in stores. However, their use is still allowed so you can continue to safely transport your child in them for at least 8 years.