Car seat safety rules explained: What is R129/i-Size?
When choosing a new car seat for your child, it is important to make sure it meets the latest safety standards, i-Size, also known as R129. Read on to find out more about i-Size. 
What is i-Size?  
i-Size is a European car seat safety standard that was launched in 2013. The R129/i-Size car seat standard is the most up-to-date safety standard for car seats and offers a guaranteed fit in cars that have i-Size seating positions! No more fussing with compatibility lists – just click and go. 
What makes R129/i-Size different from R44?  
The R44 standard is based on the weight of your child. By contrast, R129/i-Size is length-based. Important to note: As of September 1st, 2024, the sale of R44 car seats in the EU will be prohibited; however, you can still use your existing car seat safely after this date. 
Following this phase out, we highly recommend choosing a car seat that follows the R129 standard, since it is the safest and give guidelines on what car seat is suitable are based on a child's length. Usually, parents are more aware of the length of their child than their weight. This means that i-Size makes it easier to be sure you are using the right car seat for your child.  
 Shop for Maxi-Cosi i-Size car seats here.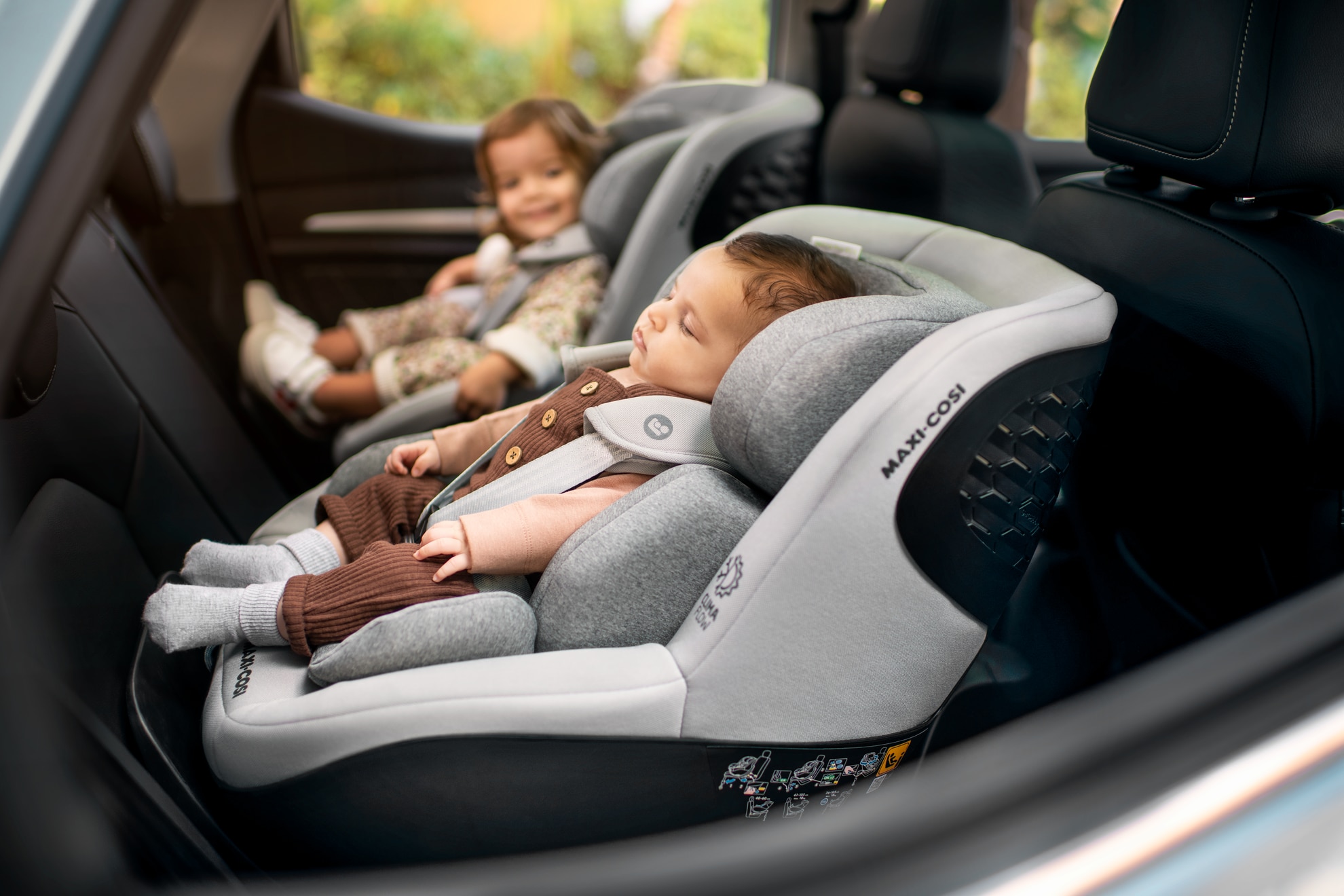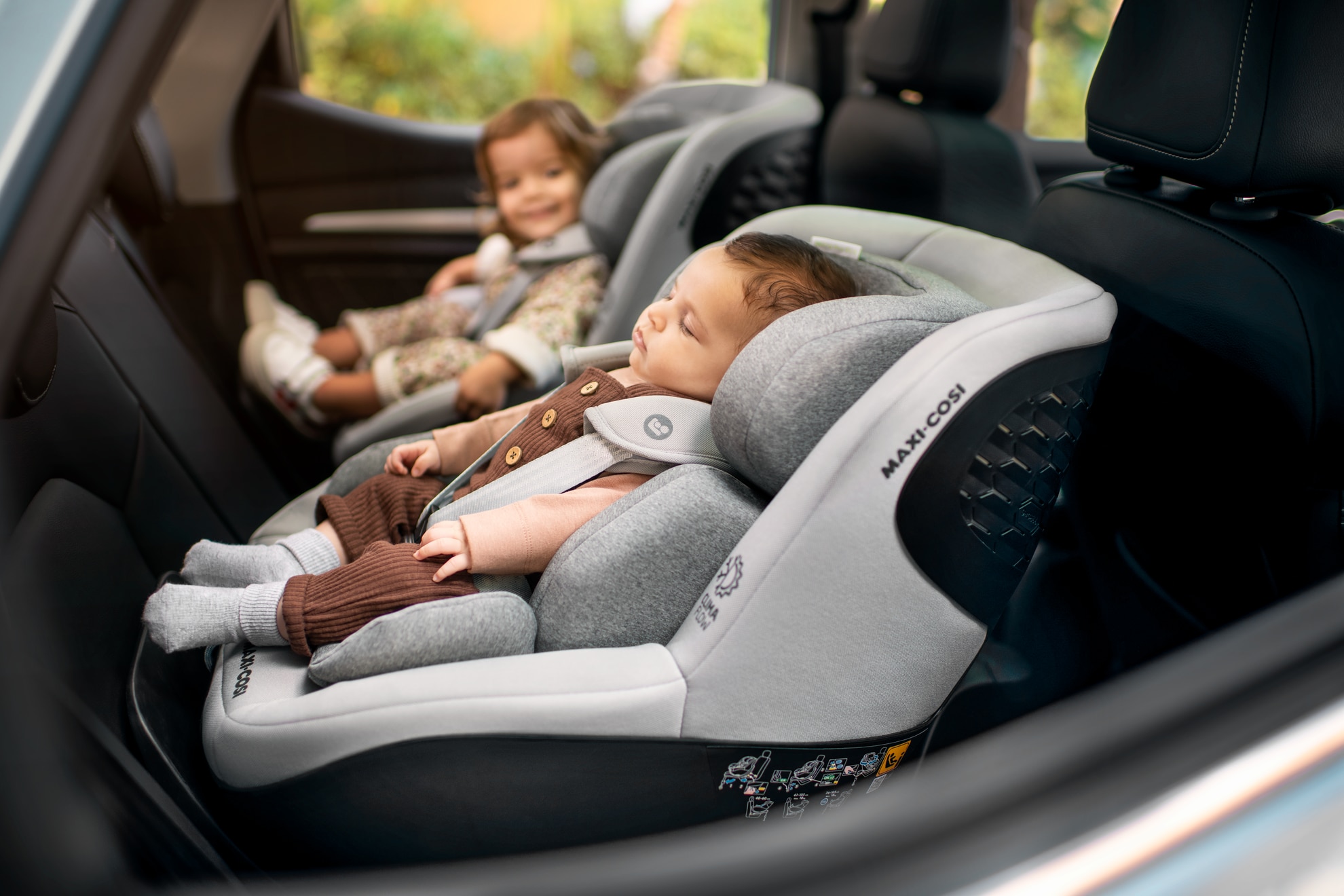 i-Size safety for your peace of mind 
i-Size car seats are considered to be safer than R44 with improved head and neck protection. That's because:  
Side-impact crash test results are assessed as part of the i-Size standard.  

i-Size safety tests are completed using advanced Q-dummies, which have more sensors than the dummies used for the R44 test.   

Your baby must travel in the very safe rear-facing position up to the minimum recommended age of 15 months. Some i-Size car seats can even be used rear-facing until your child is 105 cm tall, which is around 4 years old.   
Bare in mind that, according to i-Size, your baby or toddler car seat needs to be installed using ISOFIX. An i-Size car seat with ISOFIX connectors attaches the car seat directly to your car's chassis and is therefore more likely to be correctly fitted in your vehicle. Note that you need an additional ISOFIX base to install a baby car seat using ISOFIX.  
Find out more about why you should choose an i-Size car seat here. 
What is the benefit of travelling rearward-facing?  
According to the law, your baby must not travel forward-facing below 15 months old if you are using a R129 (or i-Size) car seat. Most car seats are therefore rearward facing up to 15 months or 2 years. Travelling rear-facing will protect your baby's delicate neck and head by spreading the forces of the impact if there is a head-on collision. Some i-Size car seats allow your growing child to travel in the rear-facing position for even longer, exceeding the safety standards and giving you even more confidence.  
You can find out more about the benefits of rearward-facing travel here. 
How can I tell if a car seat is i-Size? 
To find out if a car seat complies with the latest i-Size regulations, check the orange label.   
Will an i-Size seat fit in my car?  
All i-Size car seats in the baby and toddler categories are attached using ISOFIX. When you have the option, always choose an installation with ISOFIX over an installation without ISOFIX, but with the vehicle's adult belt. 
Most new cars are i-Size approved and have at least two seating positions that are labelled as i-Size. This means that i-Size car seats will always fit these two seating positions. To be sure that your car is i-Size approved, we advise you to check our online Car Fitting List. 
i-Size meets convenience 
If i-Size safety, convenience and getting ready to go quickly are high on your must-have list, look for a rotating i-Size car seat. These allow you to turn the seat to face you to make it easy to put your child in, buckle up and go.   
Take a look at rotating Maxi-Cosi i-Size car seats here.