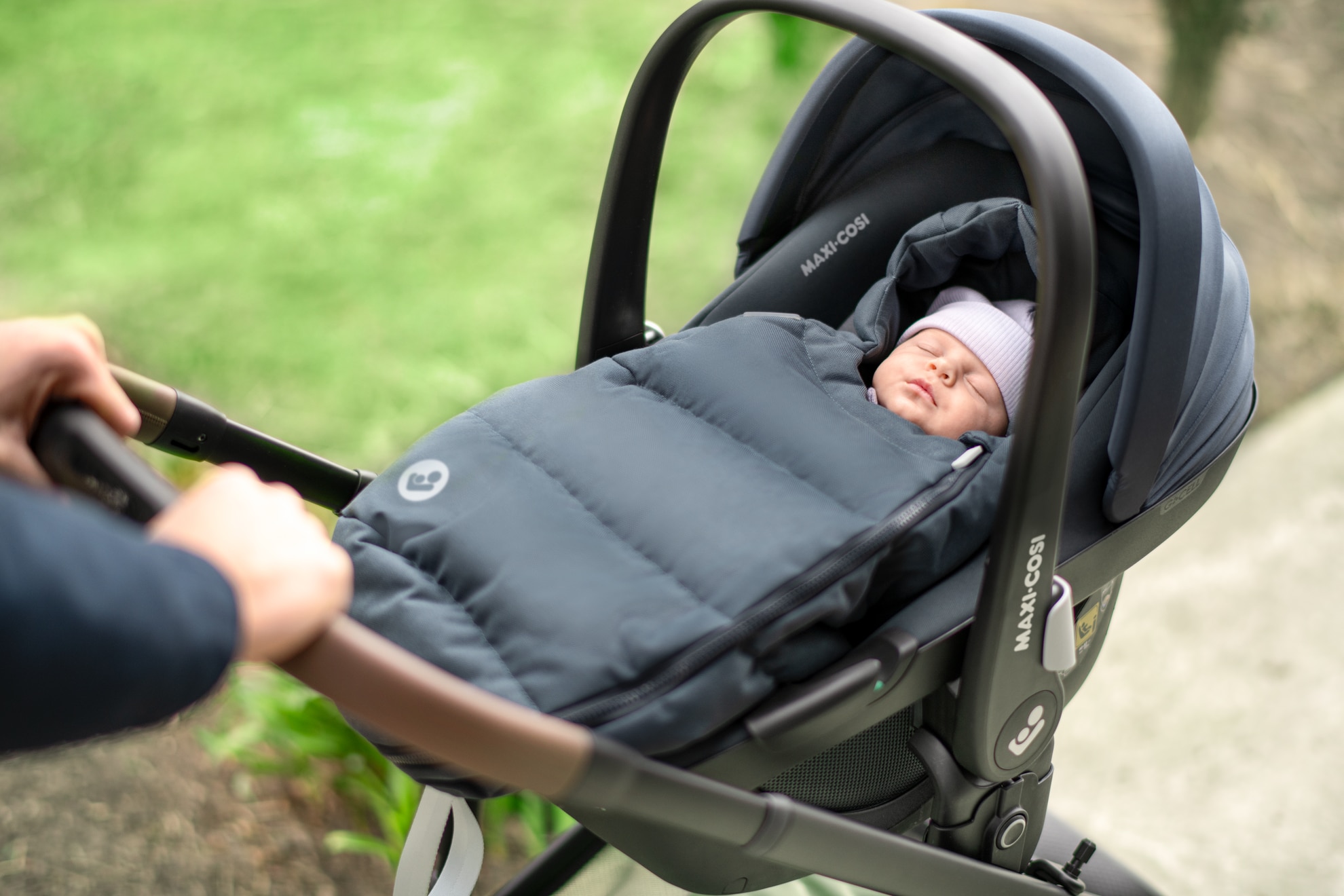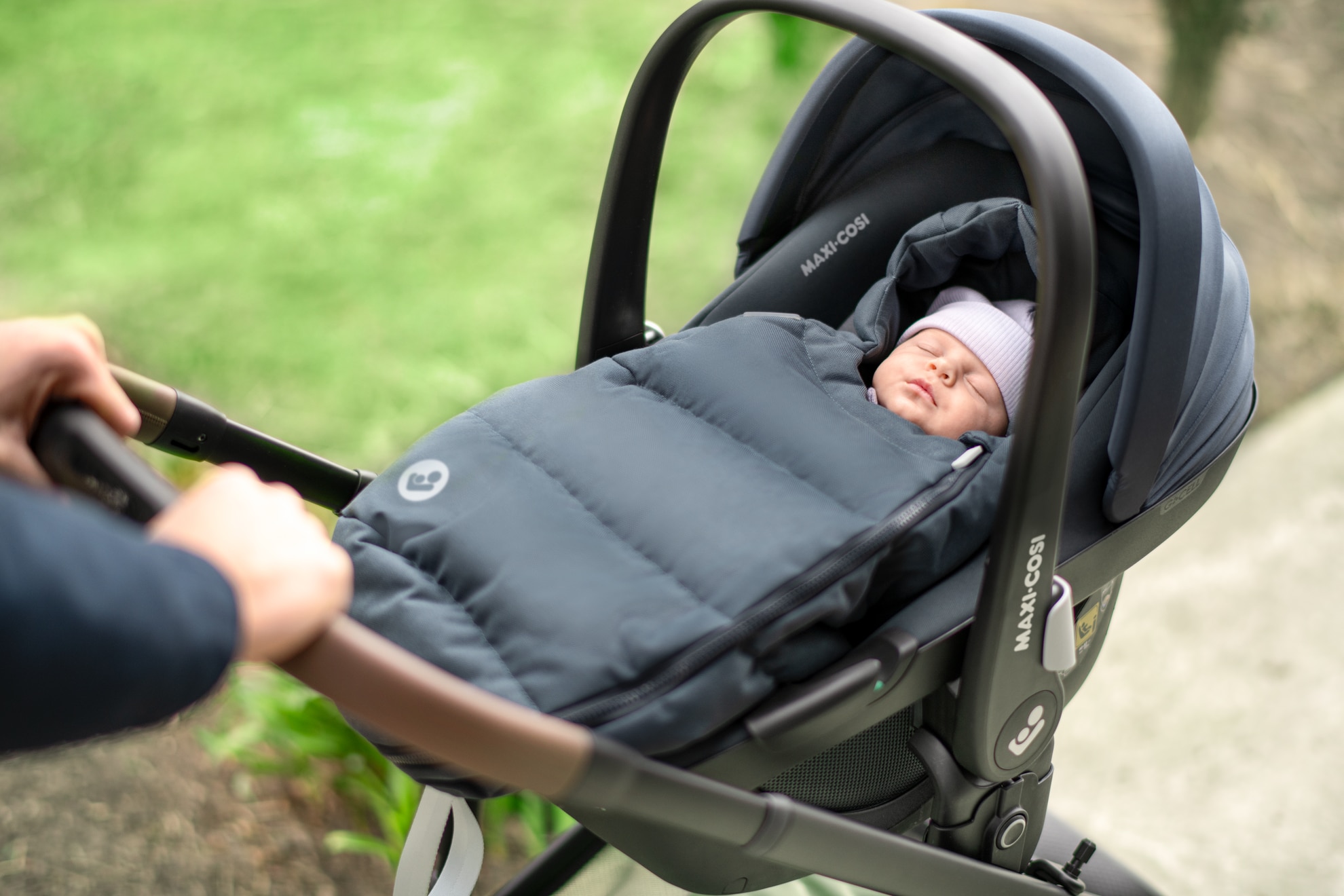 Choose Your Stroller Accessories
Showing your baby off in a stroller is great fun. We've got a range of clever baby travel accessories to keep your little one comfortable, no matter what the season or the situation. So when you go out, you'll be ready for anything.
Winter accessories
Enjoy getting out and about on cool, crispy days. With our autumn and winter stroller accessories, including footmuffs and raincovers, your baby can stay happy and comfortable when the temperature drops.
Our footmuff keeps toes cosy. Fitting all our strollers, it's easy to get in and out of. And as your baby grows and starts to wear a jacket, you can keep using it to keep his legs warm.
A sudden shower or rainy day? It's no problem with Maxi-Cosi strollers. They all come with a raincover, so your baby can stay dry as well as warm.
Summer accessories
It's great to get out in the sun – but you might worry about your baby getting burned. With our parasol, you can enjoy summer outings knowing his delicate skin and eyes are protected. The parasol is easy to fit and simple to use.
Not having the right spare equipment or baby food can cut a fun outing short. But with a well-designed nappy bag, you can always have nappies, bottles, spare clothes and a changing mat to hand when you need them.
Our bags have changing mats included, and the Original bag can be used as a booster seat when your child can sit up. The Modern Bag helps you organise your baby gear, with separate sections for all your bits and pieces.