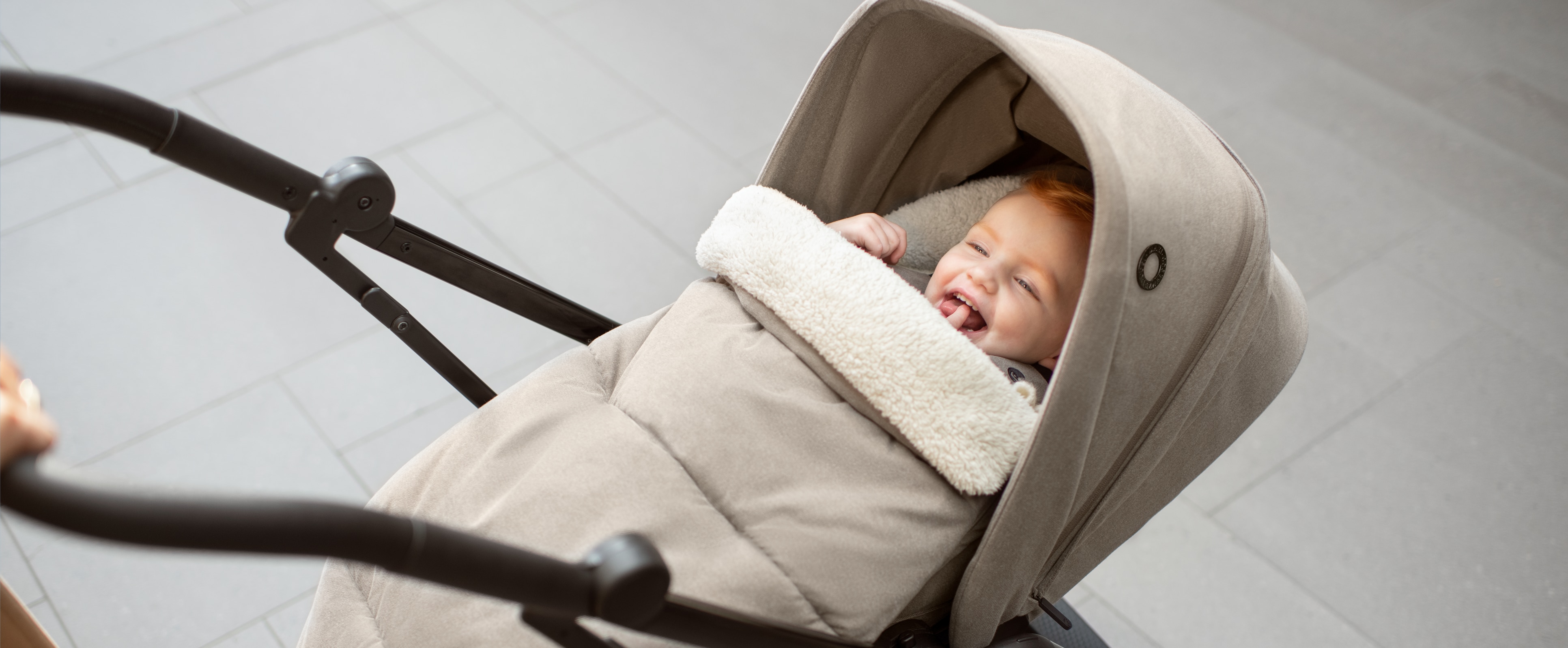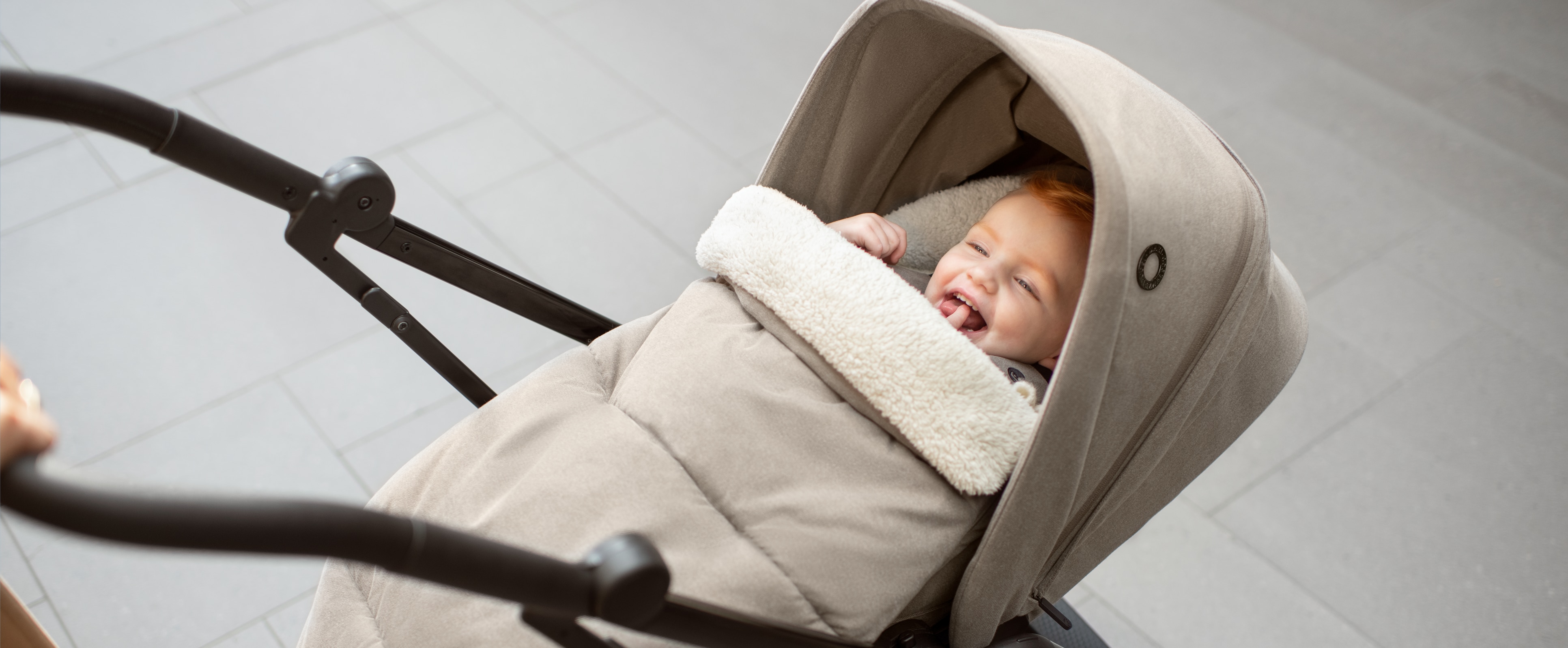 The ideal winter accessories for you and your baby.
As the cold winter months approach, ensuring your baby's comfort and safety during outdoor adventures becomes a top priority. At Maxi-Cosi we offer a range of winter accessories designed to keep your little one warm and well-protected from the chilly weather. From cosy footmuffs to rain-resistant covers, Maxi-Cosi's winter accessories collection includes a range of must-haves for parents looking for quality and style in their baby's winter gear. 
The Importance of Winter Accessories:
Babies are more vulnerable to temperature changes and harsh weather conditions than adults. During winter, it's crucial to shield your baby from the cold, wind, and moisture to prevent discomfort and potential health issues. Maxi-Cosi understands these concerns and has developed a line of winter accessories that not only provide the necessary protection but also prioritise convenience and aesthetic appeal. 
Cosy Footmuffs
One of the must-have winter accessories is our cosy footmuffs. At Maxi-Cosi we offer a variety of insulated footmuffs that are designed to fit seamlessly into our strollers, car seats, and carrycots. They offer optimal warmth and comfort to your baby while allowing them to move freely and explore the world around them.  
Our footmuffs offer features such as soft cosy seat liners, water-repellent materials, and convenient zippers, making them easy to use and maintain.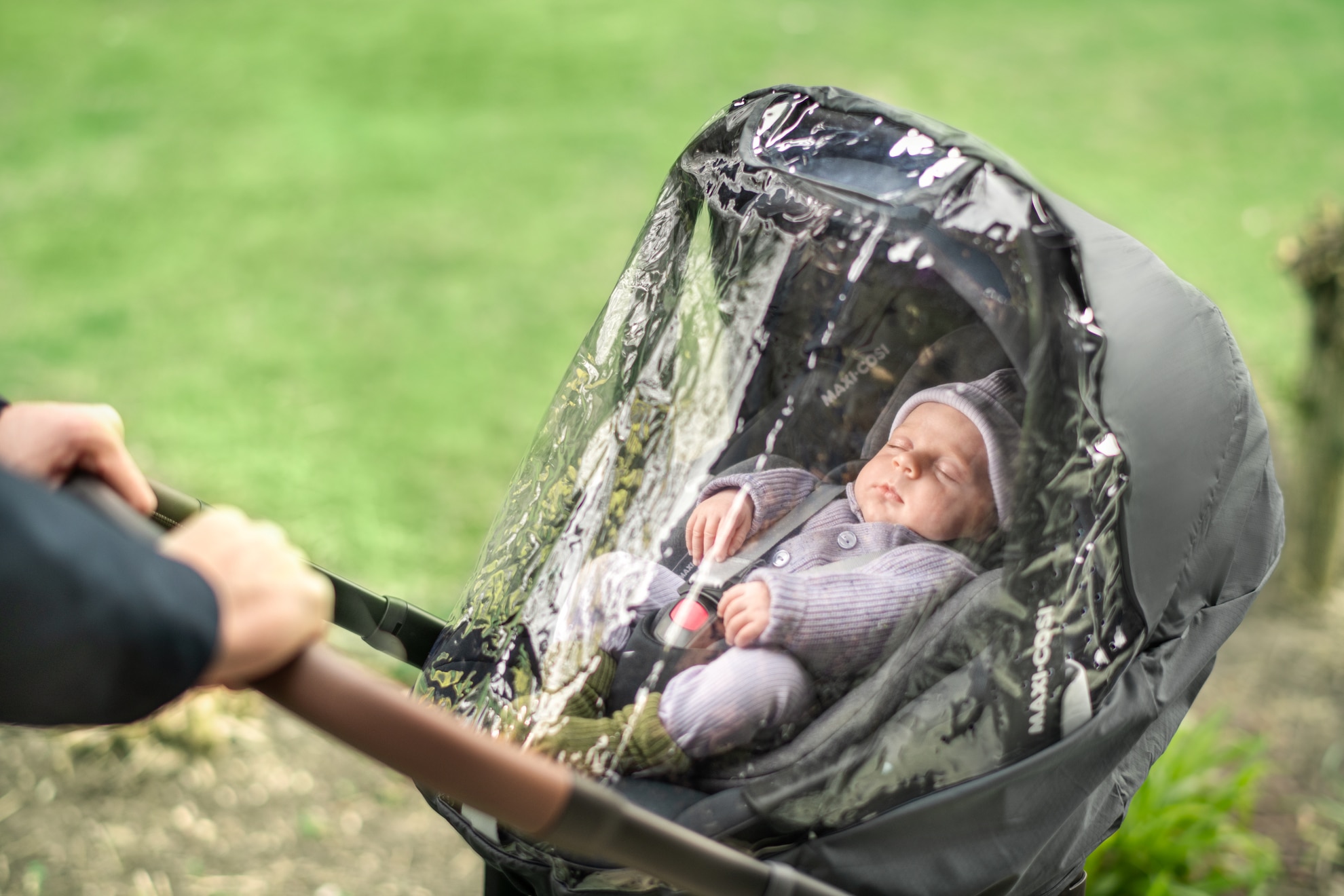 Rain Covers
As part of our Maxi-Cosi winter accessories range, we also offer rain covers that shield your baby from the rain, snow, and wind. These covers are designed with durable, water-repellent materials to ensure your baby stays dry and cosy during outdoor excursions. Whether you're strolling through a snowy park or caught in a rain shower, these covers provide an extra layer of protection to keep your little one comfortable.
Gloves
For parents who are out and about strolling with their babies, it's important to keep your hands warm and cosy too. These gloves keep your hands warm while allowing you to maintain a secure grip on the stroller handles. With these hand muffs, you can say goodbye to freezing fingers and focus on enjoying quality time outdoors with your baby. 
Investing in quality winter accessories for your baby is a thoughtful way to ensure their comfort and well-being during the colder months. So, gear up and embrace winter adventures with your little one, knowing that Maxi-Cosi has you covered.