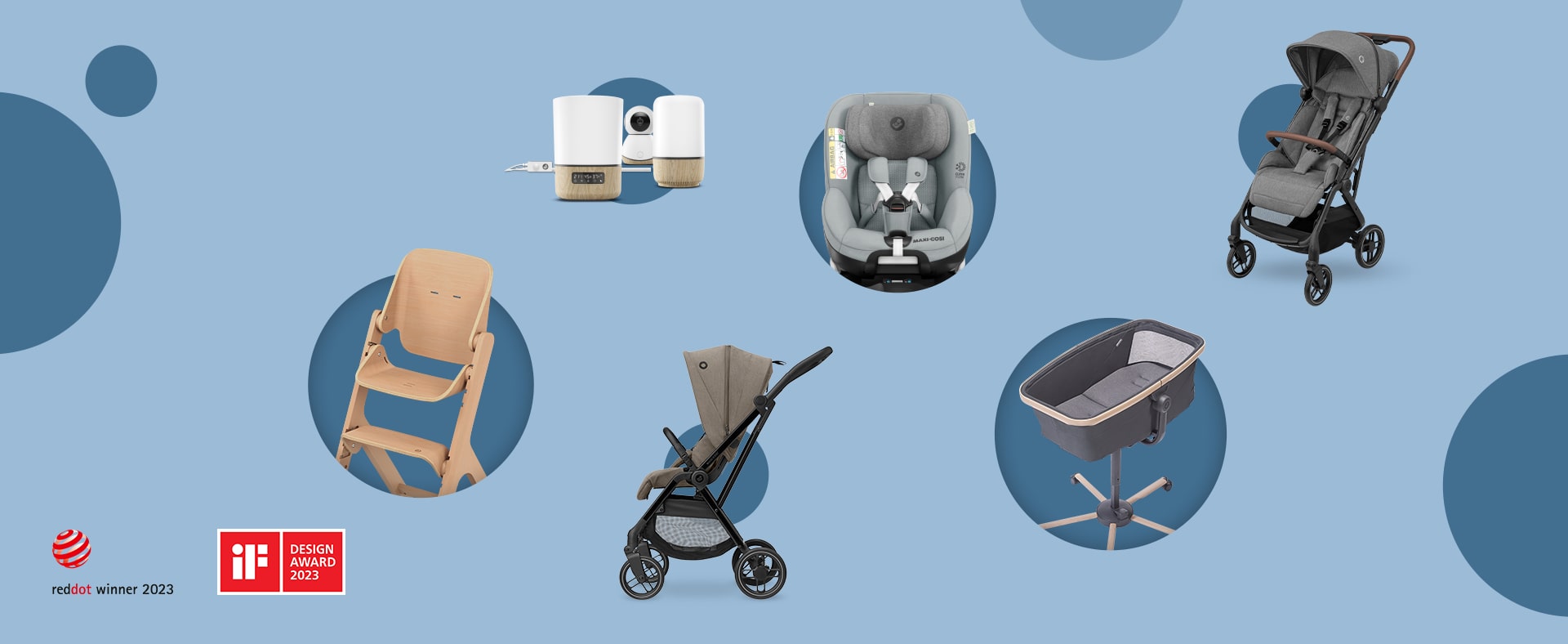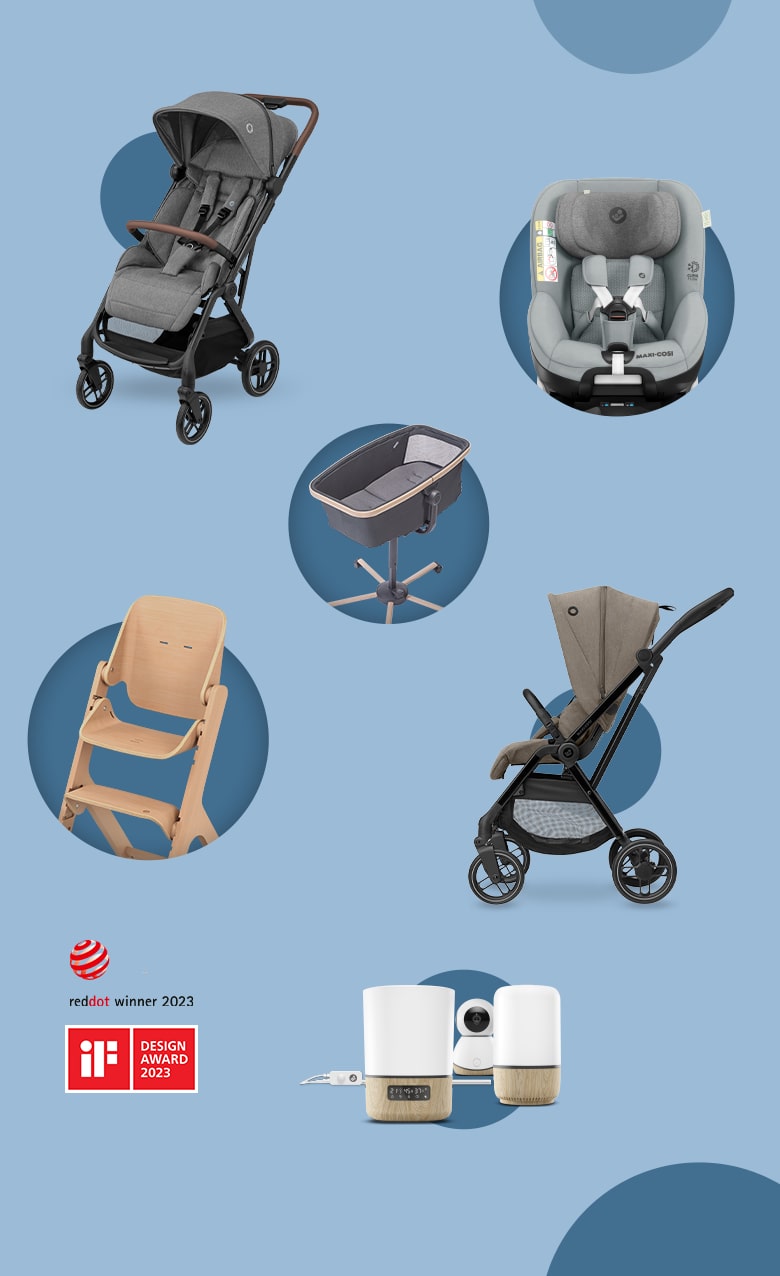 Meet our Red Dot & iF Design 2023 winners
We care for the future AND for how it should look like. Our products deliver best-in-class comfort, highest safety standards, AND excellent design.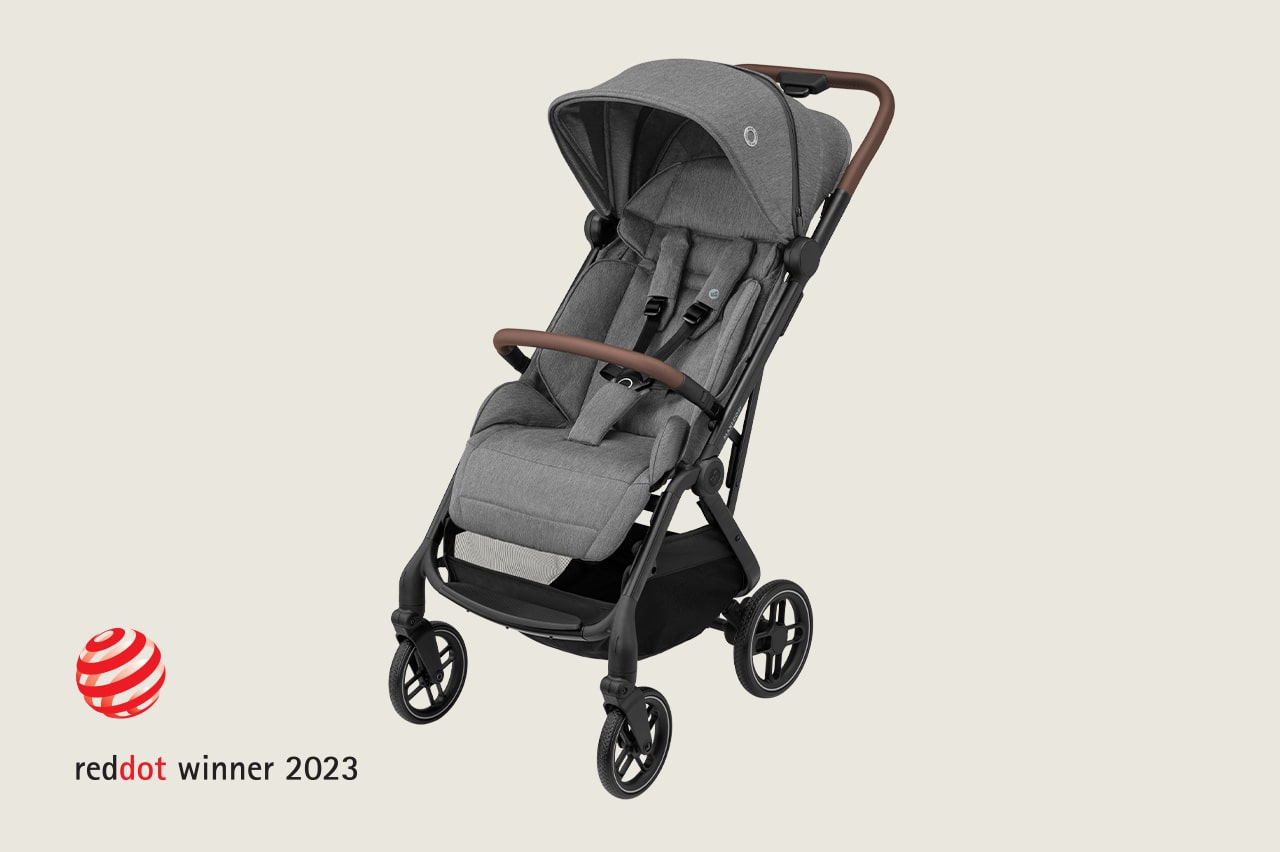 Soho
Our Maxi-Cosi Soho has arrived, and with a win! The ultra-compact stroller won this 2023 a Red Dot award. Designed to take over any city, Soho offers an effortless one-hand, one-second fold. The spacious soft padded seat, ergonomic recline and shock-absorbing suspension, will keep your baby super-comfortable on the move, at every age. We can now officially say that you and your little one can rock the city with style, ease and confidence. Just Flash-fold and GO.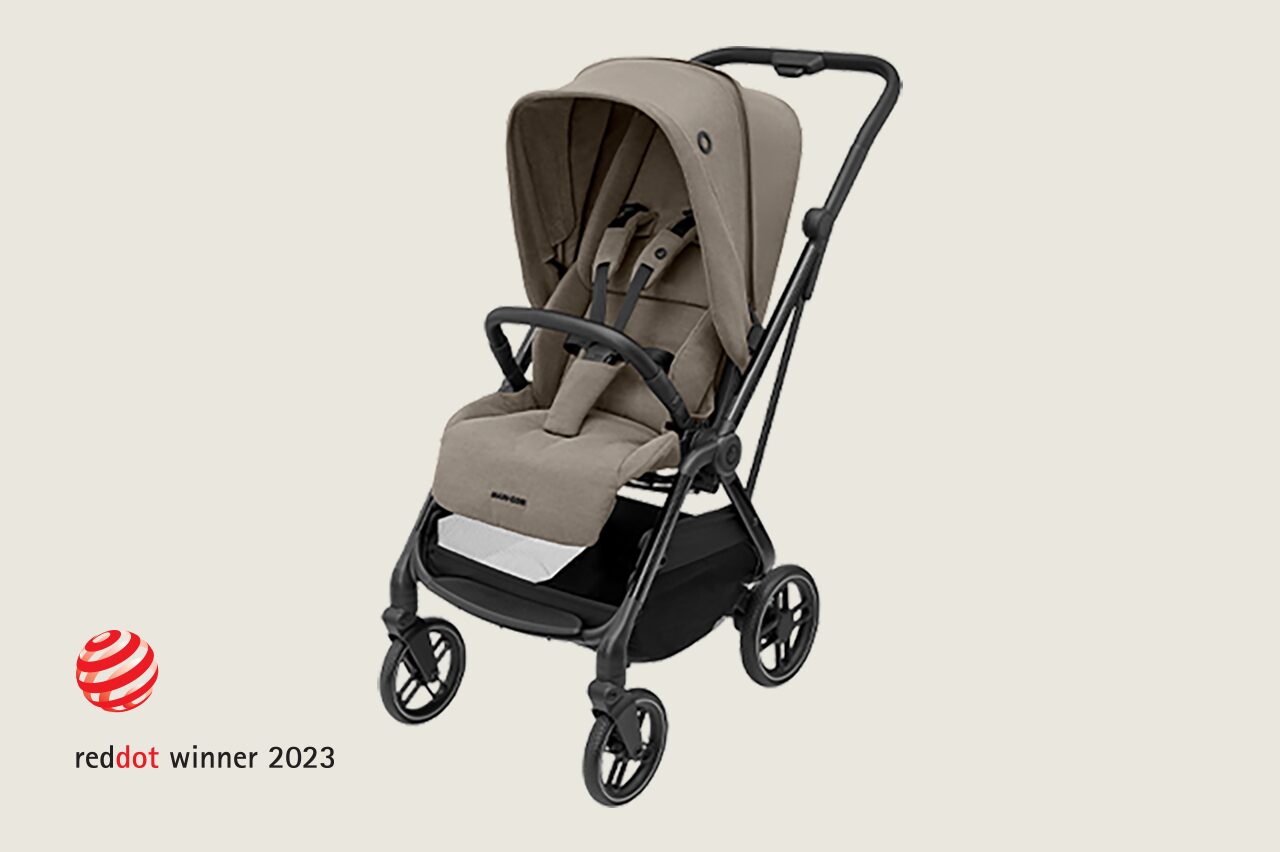 Leona² & Luxe
Our ultra-compact stroller Maxi-Cosi Leona² was awarded this 2023 with a Red Dot Award! With its sleek and modern design, the Leona² is sure to turn heads wherever you and your little one go. The ultra-compact stroller not only offers a best-in-class modern design, it also delivers maximum comfort in a city-friendly size. With its bigger puncture-proof wheels, super-absorbent suspension, uber-comfy seating and an extended canopy, Leona² is truly the highest levels of comfort. It is easy-to fold, has a reversible seat with height adjustable backrest and can be used from birth to 4 years old.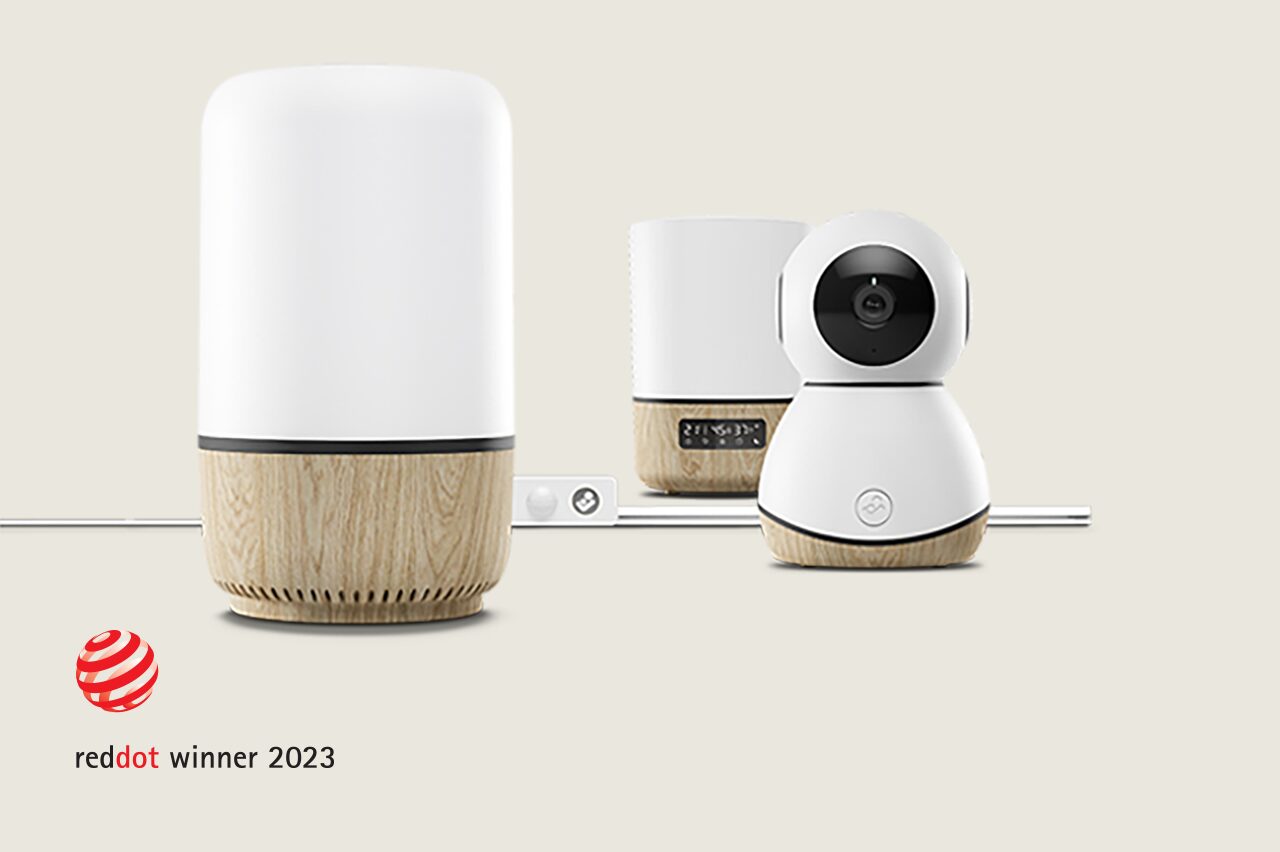 Connected Home
Our stylish range of smart sensory nursey products, Connected Home, was also awarded this 2023 with a Red Dot award! Our range of smart technology is designed to watch over, comfort and soothe your baby – and the best part is that all products connect via one easy-to-use Maxi-Cosi Connected Home app. Smart. Sensory. Stylish. The Maxi-Cosi Connected Home family is designed with minimal sleek lines and soft natural colours to complement modern home interiors.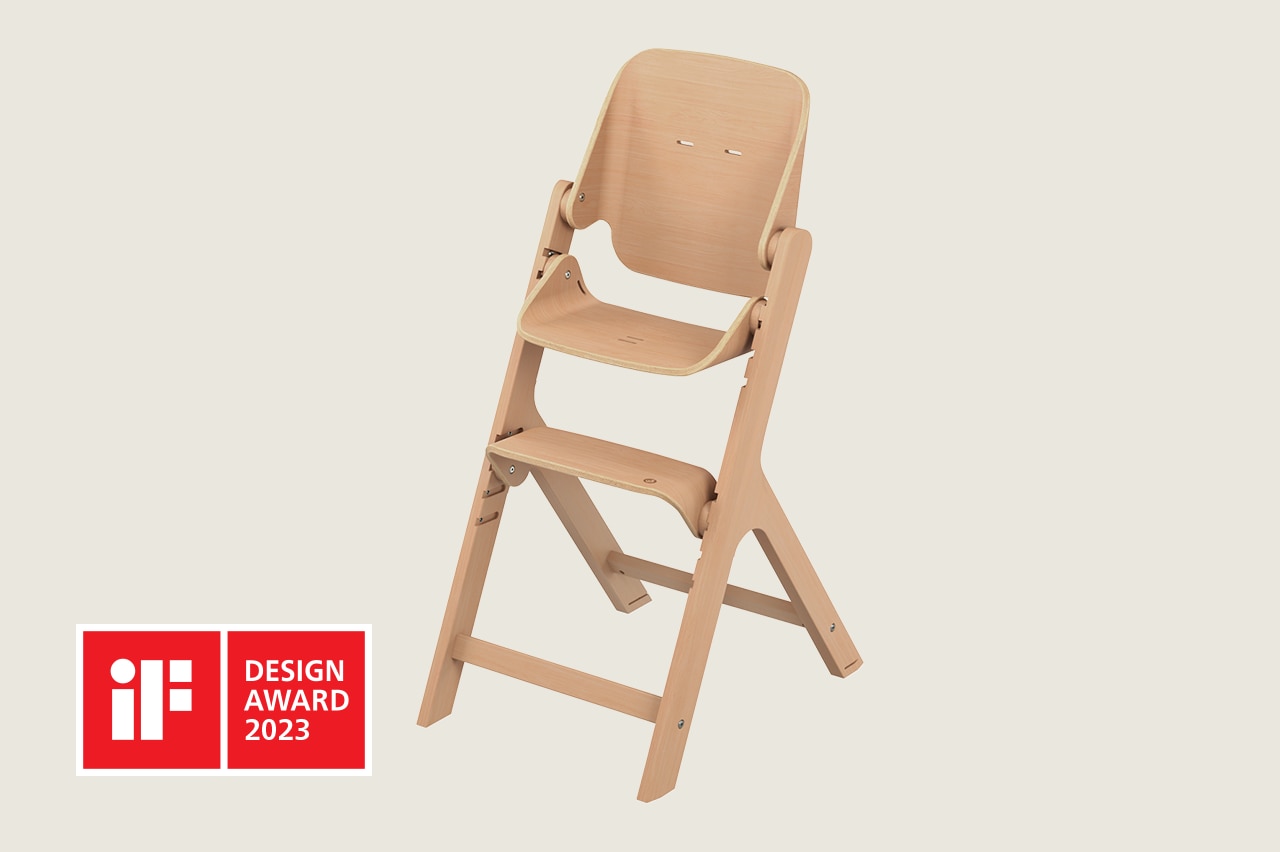 Nesta
Maxi-Cosi Nesta was awarded with an iF Design award this 2023. With its clean modern design, the Nesta high chair fits into every home interior. The Nesta bundle is designed to be used from birth into adulthood thanks to its unique reclining backrest, adjustable footrest and cocooning design. Nesta was made with future generation in mind. The frame is built from durable Beechwood and is designed with minimal plastics, additionally, the newborn and baby / toodler kits feature premium 100% recycled fabrics.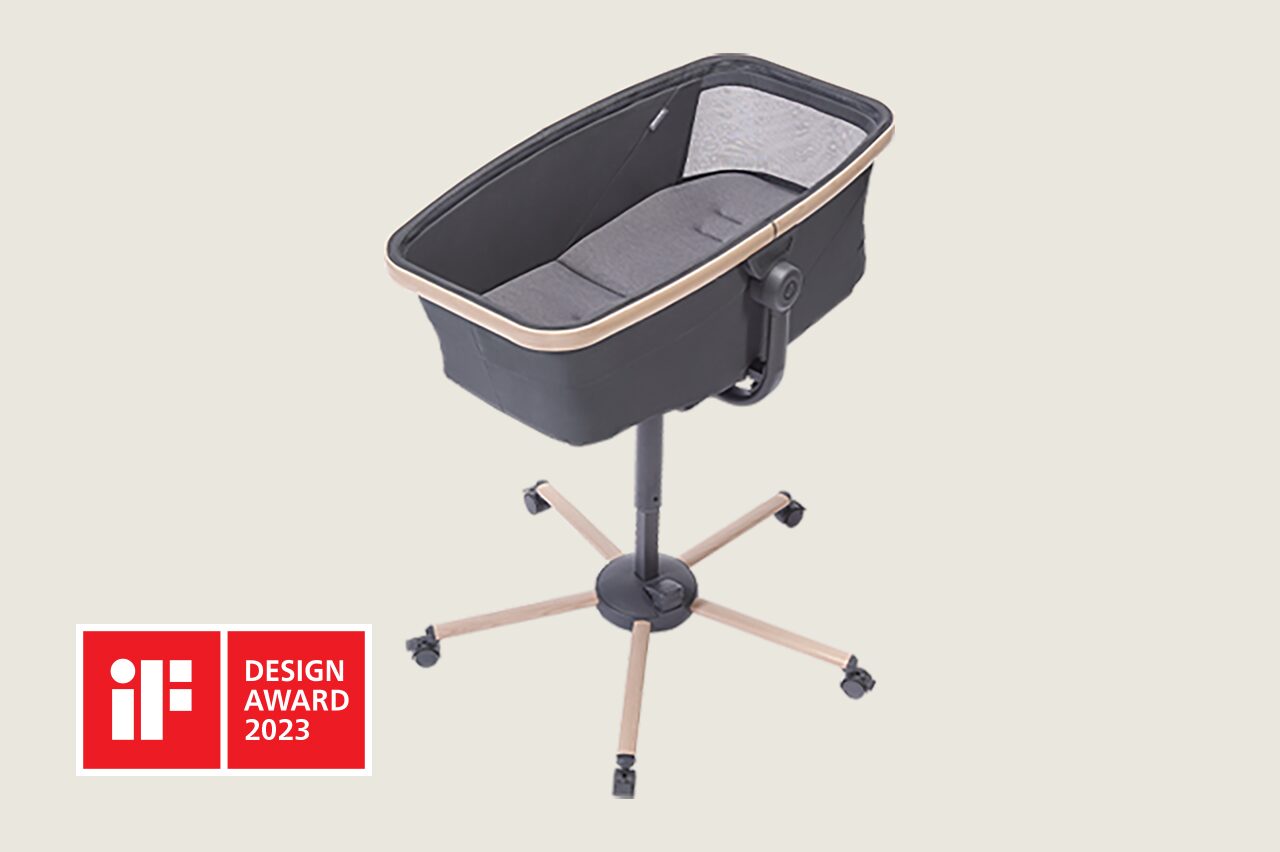 Alba
Another iF Design winner this 2023 is our Maxi-Cosi Alba. The stylish all-in-one bassinet, recliner and highchair offers a clean, modern design that suits every room and every contemporary home interior. From birth to 3 years old, its mobile design allows you to move around the home together with you easily. So your baby can play, eat and nap everywhere in comfort, while you get your jobs done. Alba is made with super-soft 100% recycled fabrics and has an extra thick mattress to ensure the best comfort for your baby.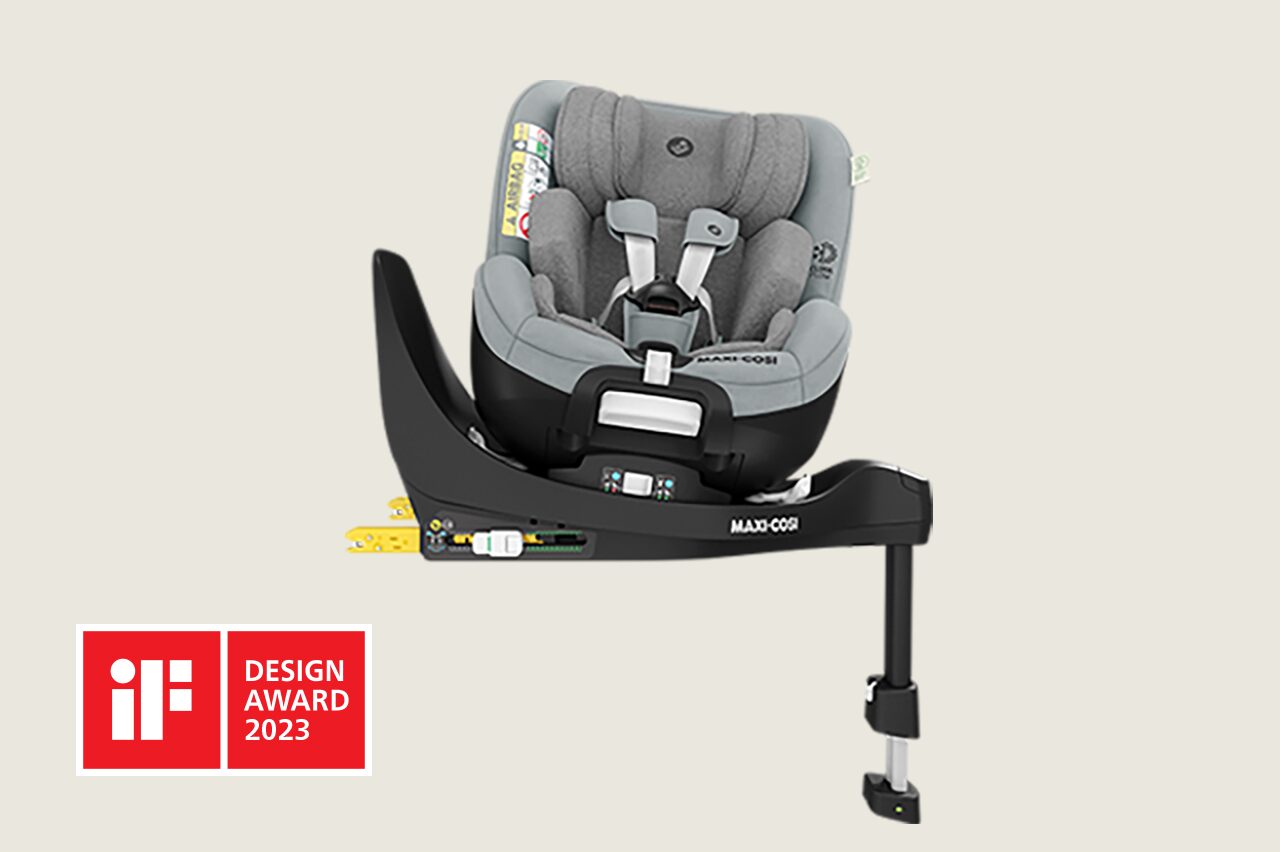 Mica Pro Eco
Winning a Red Dot Award last year, this 2023 our Maxi-Cosi Mica Pro Eco won an iF Design Award. We can officially say that Mica Pro Eco truly is a stylish car seat! Additionally, the Mica Pro Eco rotating car seat is our benchmark in safety. Built to the highest i-Size safety standards, it combines best-in-class comfort with planet-friendly innovation to create the first sustainable car seat of its kind.
Red Dot Awards
In 2022, designers, design offices and manufacturers from around 60 countries entered products in the Red Dot Award: Product Design. Following the motto "In search of good design and innovation", the 48 international members of the Red Dot Jury assessed each product entered professionally, individually and comprehensively. Only those products that won over the experts with their outstanding design quality won a distinction. The award winning companies set new standards in the design industry with their entries.
iF Design awards
The iF Design (Die Gute Industrieform) was founded in 1953 and has since become a global symbol of excellent design -  especially with hosting their annual iF Design Awards, one of the most prestigious design awards worldwide. Recognized as a symbol of design excellence around the world, the iF Design Awards welcomes almost 10,000 submissions from more than 60 countries every year in order to identify, support and promote good design.