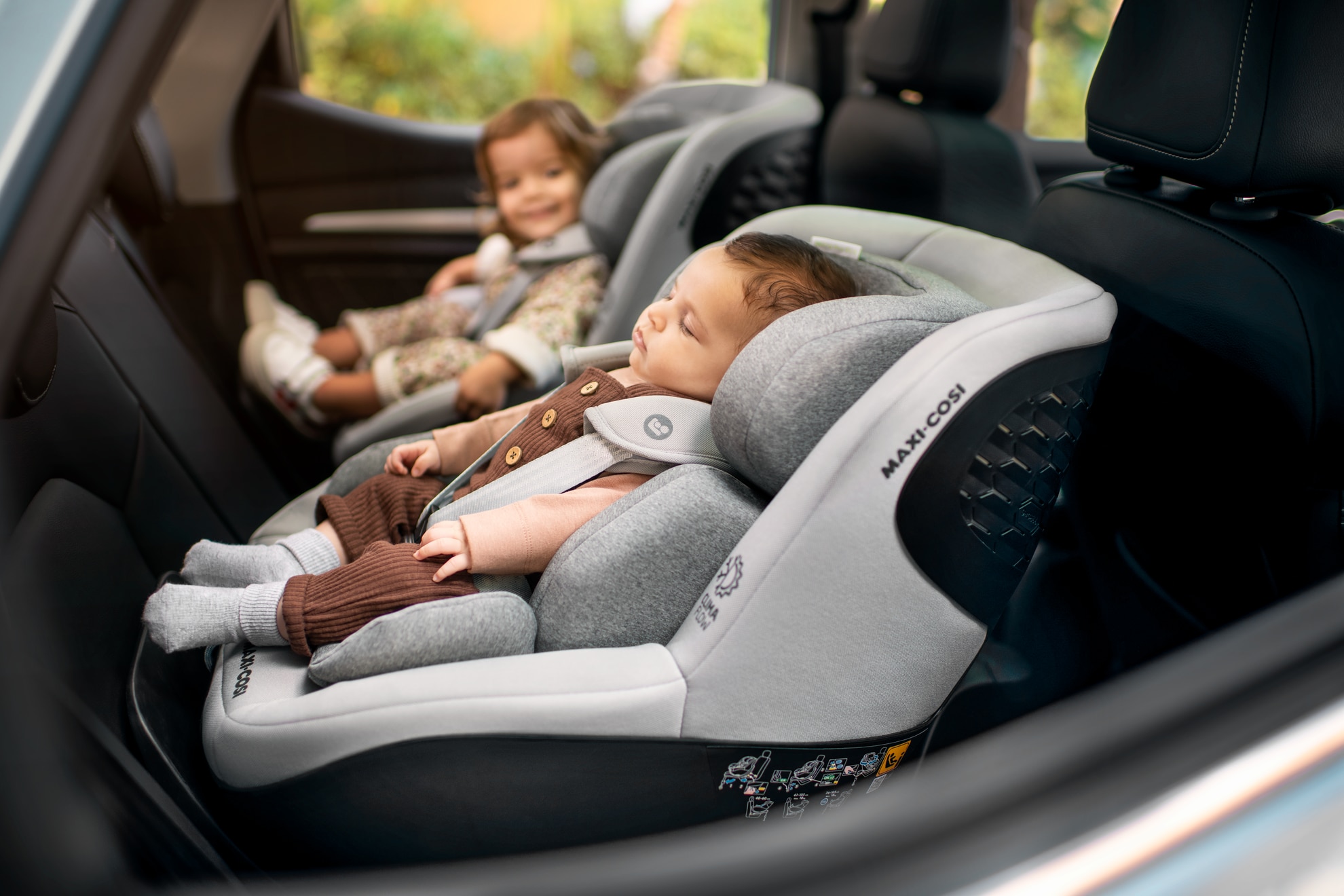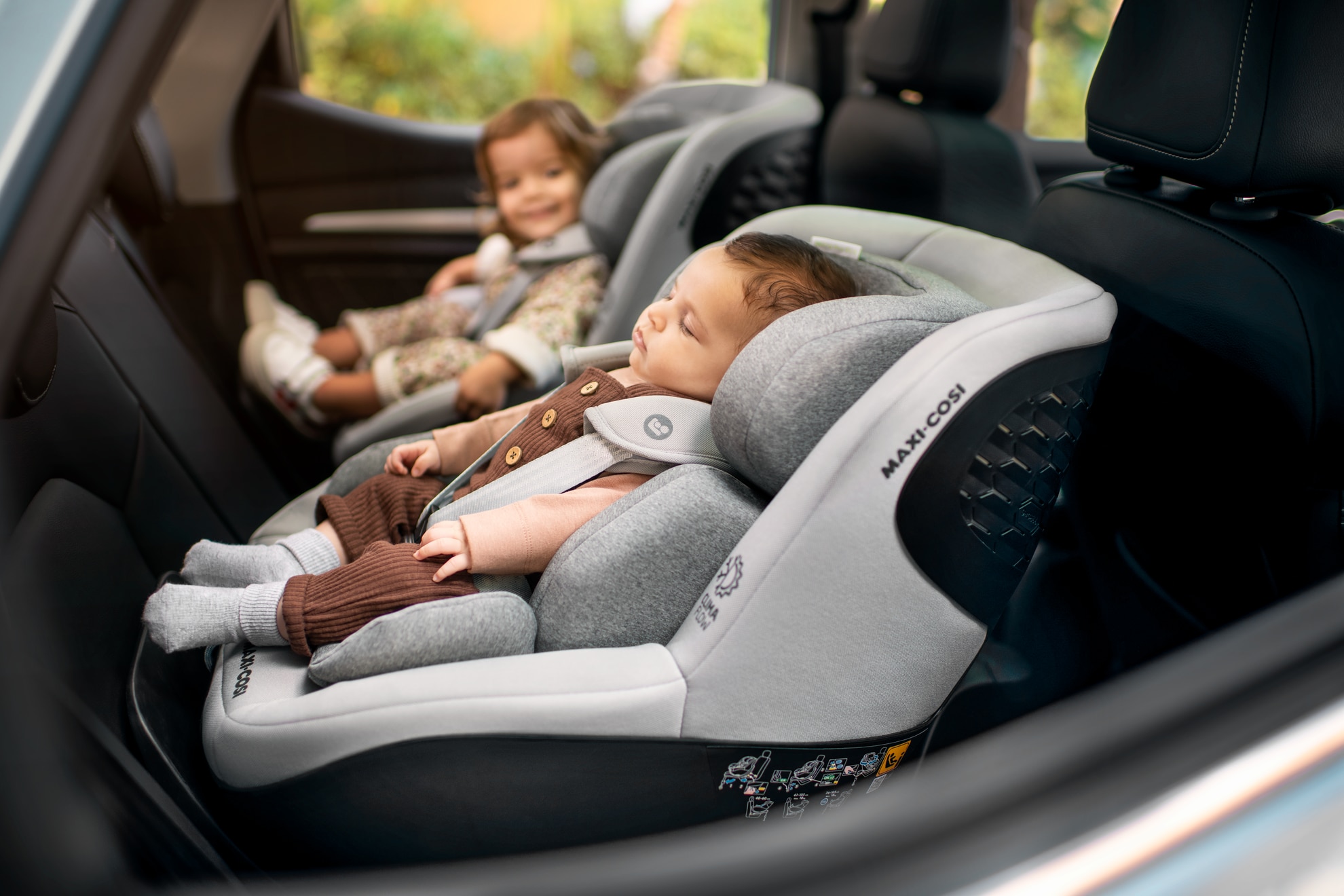 What are the car seat rules for rear- and forward-facing travel?
You want your child to be happy, comfortable and safe when you travel in the car. We explain everything you need to know about the rear-facing car seat law and forward-facing car seat law so you'll get it right.
Forward-facing car seat age 
Many parents want to know the right age for a forward-facing car seat, but this is not as straightforward as it may seem. Legally, your child can travel in an ECE R44/04 approved car seat facing forward once they are 9 kg, which is approximately age nine months. But don't be tempted to rush into making the switch. There are lots of good reasons why many parents choose to increase the age before facing their baby forward in a car seat. 
Why is rearward-facing travel safest for babies and young children? 
Children travelling forward-facing can be thrown forwards in a head-on collision. That puts stress on the fragile head and neck, which can lead to serious injury.   
If your child is travelling rear-facing, the car seat spreads the forces across the whole back, protecting the delicate head and neck. As 70% of accidents are frontal collisions, it's safest for children to travel rearward-facing until their muscles and bones have properly developed.
What is the i-Size rear-facing car seat law? 
i-Size car seats meet the highest level safety standards. If you have chosen an i-Size car seat, your child must travel facing the rear until they are 15 months old by law. 
Find out more about i-Size car seats here or browse our collection.
For how long should my child travel rear-facing? 
i-Size guidelines state children should continue travelling rear-facing until at least 15 months old. However, many experts advise longer than this. You'll see a considerable change in your baby's development every month as they grow stronger. The longer you can continue to strap your child into their seat rear-facing, the better. Some experts even recommend waiting until they are four years old before switching to forward-facing travel. 
Luckily, car seat manufacturers like Maxi-Cosi have made it possible for parents to make this choice. You can opt for an i-Size car seat that allows rearward-facing travel until your child is 105 cm tall, or around four years old, when muscles and bones will have developed further.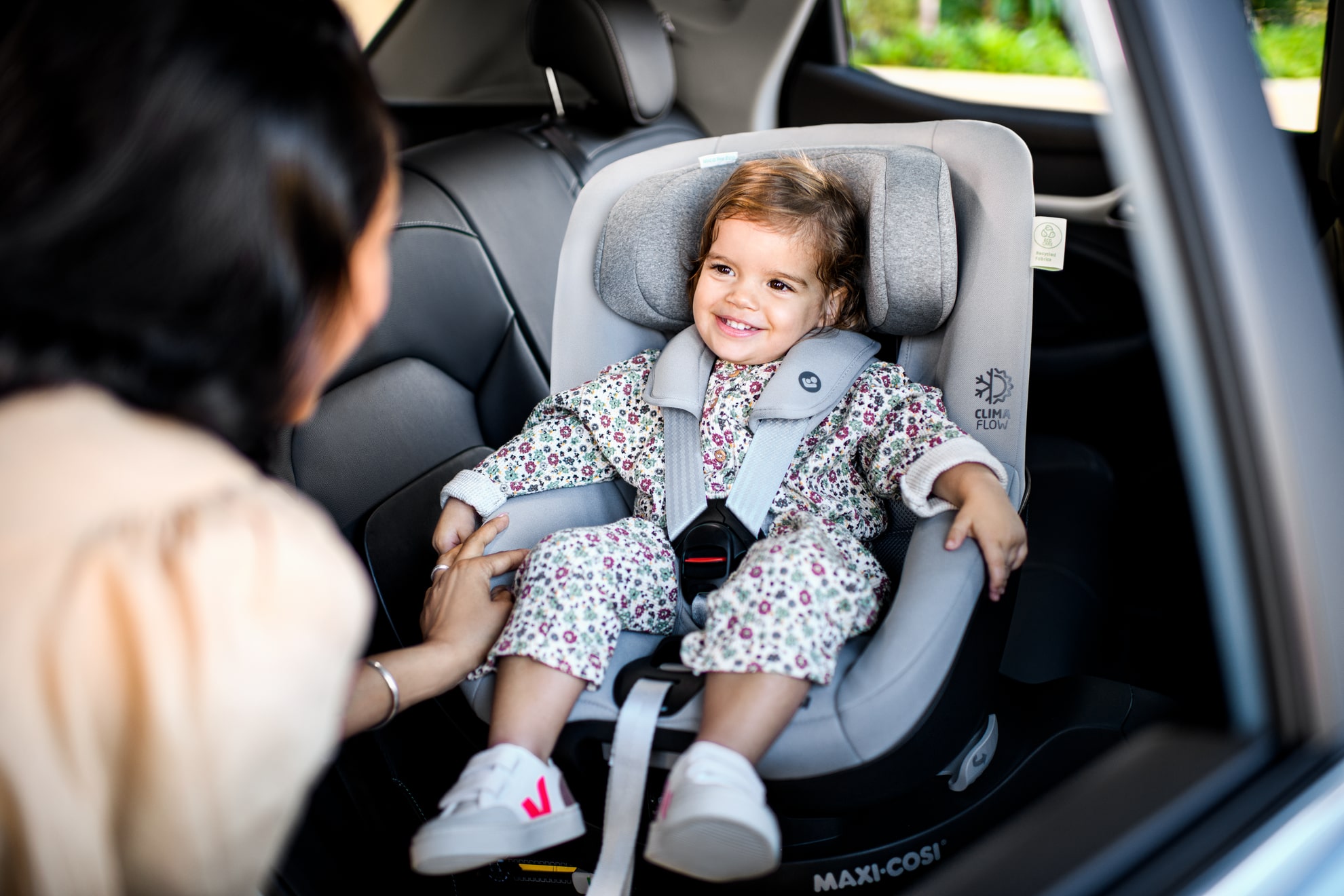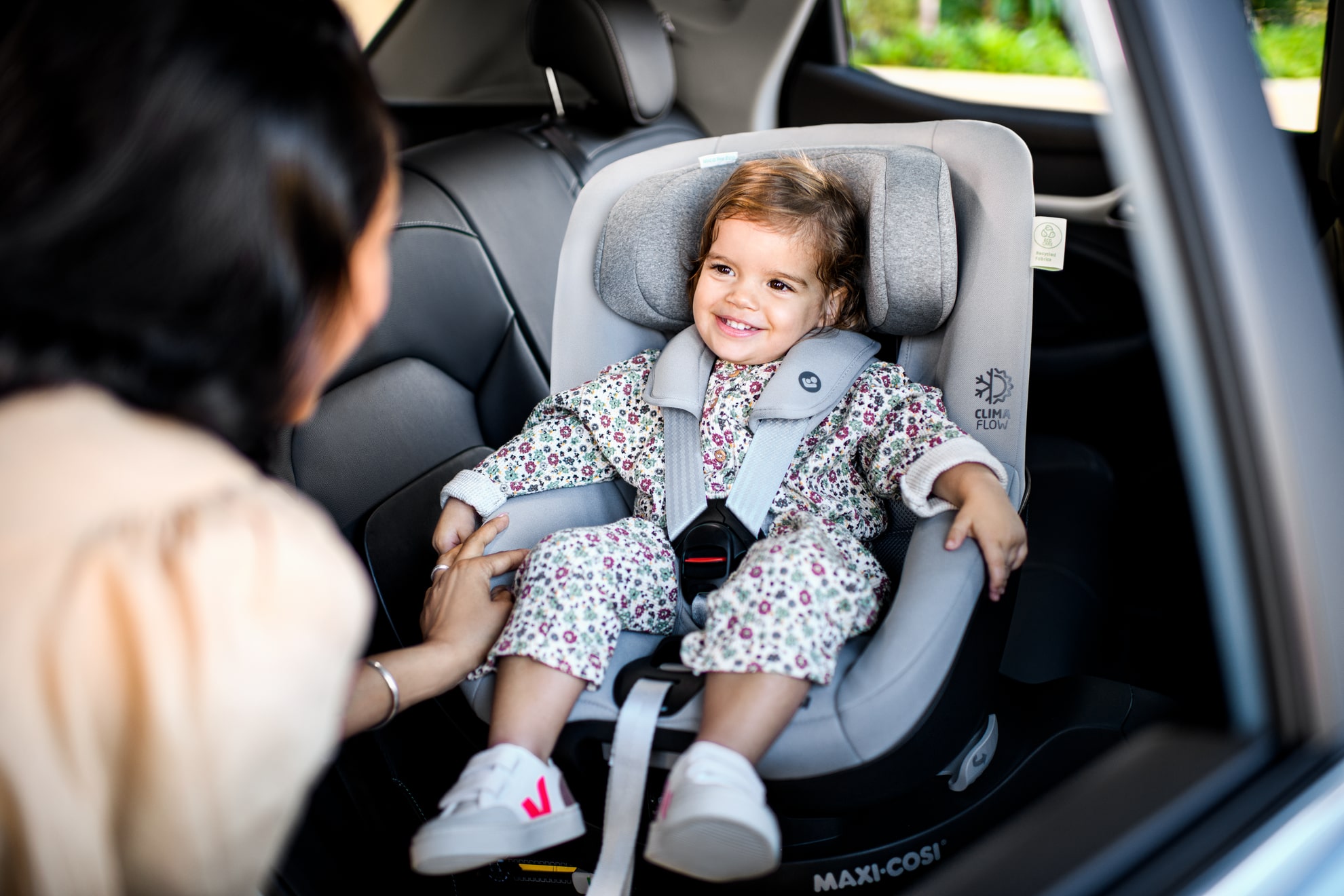 Choosing the right car seat for you 
At Maxi-Cosi, we have a reputation for helping new parents with our trusted, innovative designs. From our first ground-breaking, rear-facing car seat launched in 1984, we've listened to your specific needs to develop our range continually. The result is a choice of car seats to match your lifestyle, providing the highest level of protection combined with maximum ease for families. Our latest rotating car seats, like Mica Pro Eco i-Size, offer even more flexibility and convenience, putting you in control of the direction the car seat faces.