Car safety includes many technical topics, among which ISOFIX. By choosing an ISOFIX car seat, you are choosing one of the safest ways for your child to travel in the car. But what is it exactly and why is it so safe? As leading specialists in child mobility, we are eager to share all there is to know for parents about ISOFIX.  
What is ISOFIX? 
ISOFIX is an internationally standardised car seat fitting system. It automatically locks your car seat – or car seat base – onto two metal clips (ISOFIX fixing points) between the vehicle seat of your car. No need to use the seat belt anymore.*  
Why choose ISOFIX?  
With ISOFIX, the risk of installing a car seat incorrectly is smaller, compared to using your car's seat belt. At Maxi-Cosi we offer an ISOFIX solution in each age category; baby, toddler and child.  
For baby car seats, you will need an additional car seat base to use ISOFIX. Most first-time parents install our baby car seats correctly thanks to the easy-to-use ISOFIX base. For toddler car seats, you can either choose for a car seat that is installed with your car's seat belt or with ISOFIX. For child car seats, you can choose for an ISOFIX car seat in addition to the seat belt, for a more stable seat.  
ISOFIX ensures:  
minimal risk of incorrect installation, as indicators indicate a correct installation.   

a permanent connection between our car seat and the car, in case of a sudden brake, less force will impact on your little one.  

quick installation and easy removal, which is particularly convenient for baby car seats, thanks to the ISOFIX base. Click & Go installation enables you to fit our baby car seat onto the base with a simple "click" and you are ready to "go".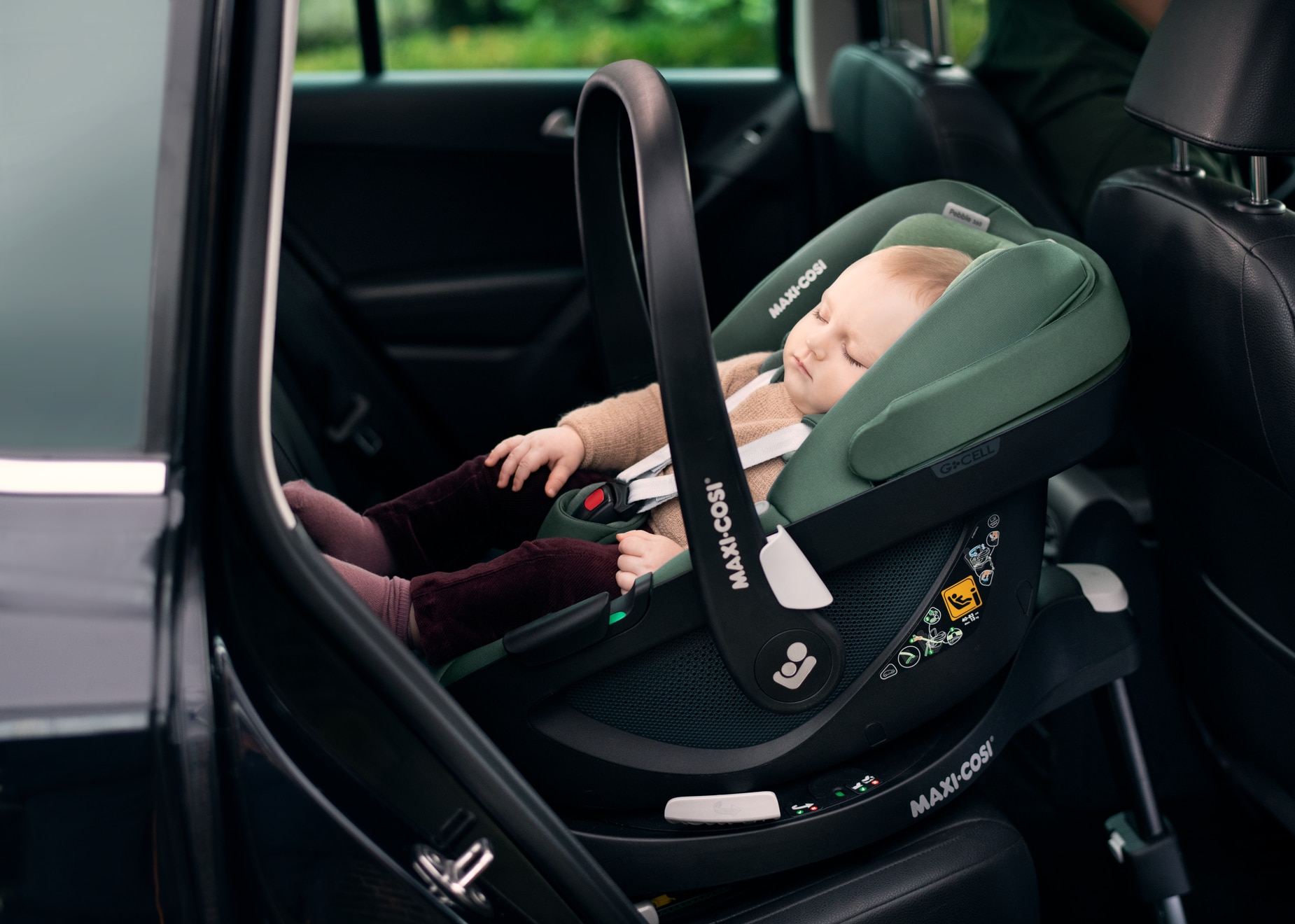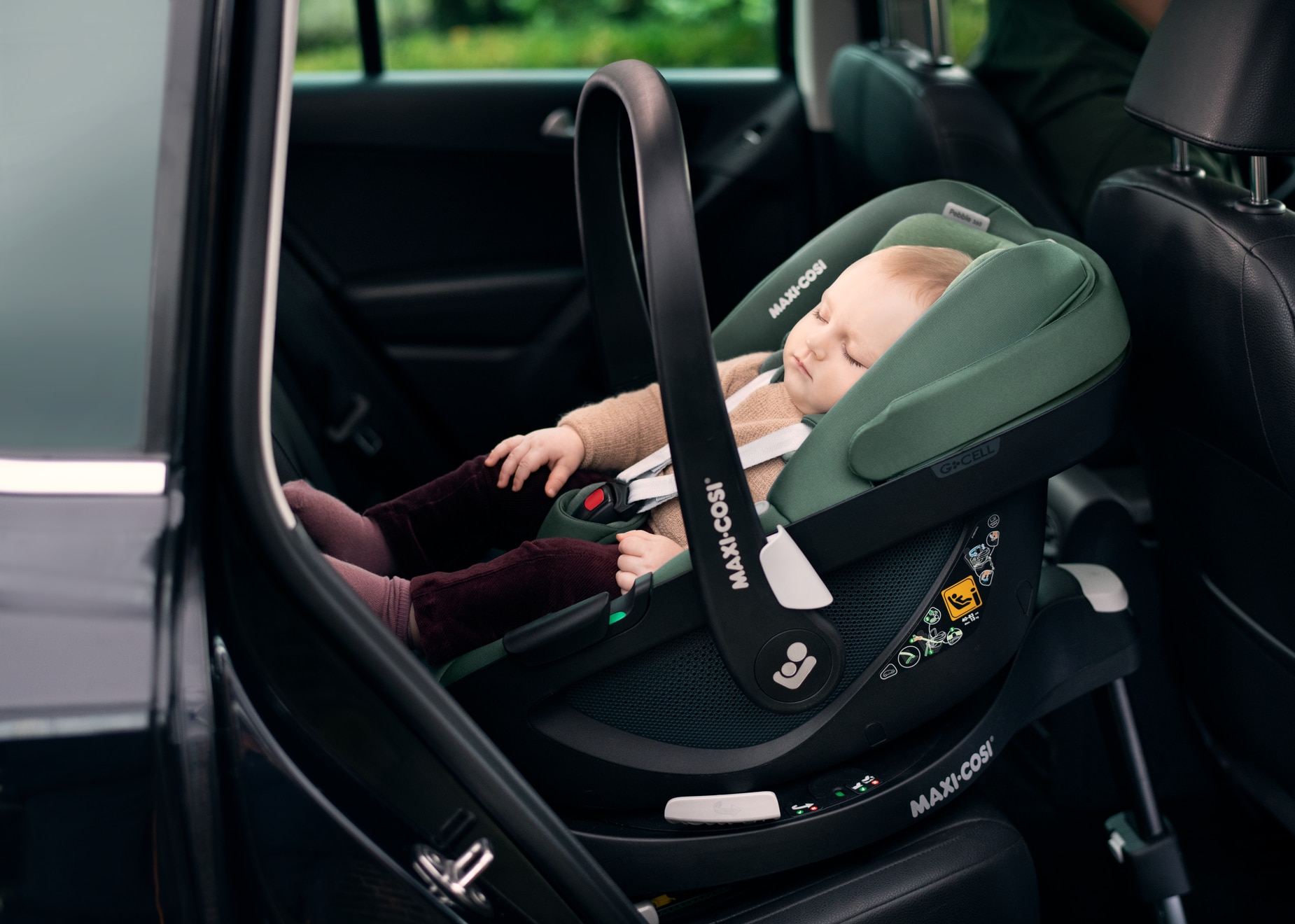 ISOFIX and i-Size 
Did you know that ISOFIX car seats are obligatory according to the latest i-Size regulation? The i-Size regulation only applies to ISOFIX car seats, because they reduce the risk of incorrect installation.  
i-Size does NOT replace the current legislation, however. Learn more about car seat legislation and find out how we, as Maxi-Cosi, stay up to date with the latest car seat laws.  
Does my car have ISOFIX?  
ISOFIX has been a standard in most new cars as of 2006. These days, at least 60% of all European cars has ISOFIX, so there is a big chance that yours will have it too. The easiest way to find out, is to check the user manual of your car. In case your car does have ISOFIX, you will find an ISOFIX logo or label at the base of the seat.  
Already chosen your favourite Maxi-Cosi ISOFIX car seat, but not sure if it fits your car? Find out which of our car seats fit your car in our Car Fitting List.  
*For ISOFIX car seats for children, you will need to buckle up with the seat belt after ISOFIX installation. Because we know that children like to do everything by themselves, we have designed our child car seats especially for them, so they can buckle up all by themselves.