^
Deux bébés sans problème
De la naissance jusqu'à environ 3,5 ans
0 - 15 kg
Pourquoi choisir ce produit?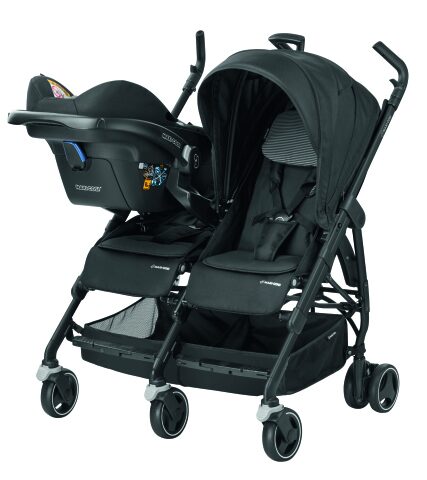 Compact travel system
Most compact travel system for both twins and close-in-age siblings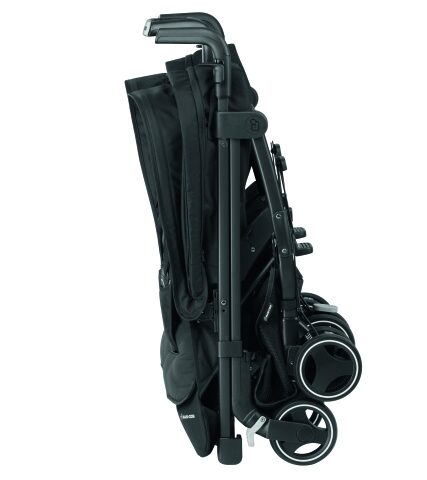 Compact folding
Compact folding system means it fits most car boots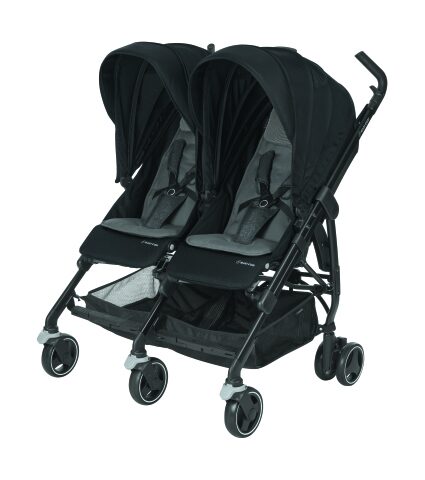 Fits standard doorways
Fits through most of standard doorways
Fits up to 2 baby car seats
You can clip up to 2 baby car seats to switch easily from a car trip to a stroller walk
Description produit
Profitez de vos deux enfants sans aucun problème avec Dana For 2. C'est une poussette double extrêmement compacte utilisable dès la naissance. Chaque siège peut être totalement incliné dans une position allongée et vous pouvez attacher un ou deux sièges auto Maxi-Cosi. Profitez de sa flexibilité !
Deux bébés sans problème Vous pensez peut-être qu'avoir des jumeaux ou des bébés avec peu d'écart d'âge est un problème si vous souhaitez embarquer vos petits explorateurs en voyage. Avec Dana pour 2, c'est facile et amusant !
Si vous avez des jumeaux ou des enfants avec peu d'écart d'âge et que vous recherchez une poussette compacte et légère, nous sommes là pour vous aider ! Sortir avec vos bébés ne devrait pas être un problème mais un vrai moment de plaisir !
Notre poussette double compacte convient aux enfants de la naissance jusqu'à 3,5 ans. Elle est dotée d'une poignée flexible pour une maniabilité aisée. Vous serez surpris par le côté pratique de cette poussette double !
Avec une seule main, vous pouvez incliner les sièges de notre poussette double Maxi-Cosi en position allongée, et ainsi cocooner vos bébés en toute sécurité. Vous pouvez également ajouter un ou deux sièges auto Maxi-Cosi en quelques clics afin que vos tout-petits puissent utiliser la poussette dès leur naissance.
Une poussette qui fonctionne avec des sièges auto vous facilite la vie et vous permet de faire passer facilement votre enfant de la voiture à la rue.
Deux bébés sans aucun problème !
Confort
Dana For 2 garde vos bébés bien au chaud et à l'aise. Elle offre un siège bien rembourré pouvant s'incliner de 3 façons, y compris en position allongée.
Un appuie-tête réglable vous permet de trouver la solution idéale pour vos enfants. L'auvent réglable de notre poussette jumelée protège vos bébés du soleil, de la pluie et du vent.
De plus, elle a une fenêtre de contrôle si vous voulez vérifier comment vont vos petits explorateurs !
Enfin, l'habillage de pluie est un ajout pratique à votre poussette jumelle.
Partagez vos moments Maxi-Cosi #myMaxiCosi
Comparer Dana For2 avec d'autres modèles