^
Adorra Luxe Travel System Bundle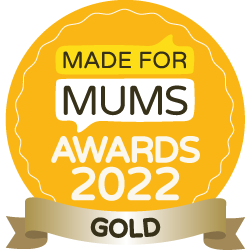 Next-level luxury
Pourquoi choisir ce produit?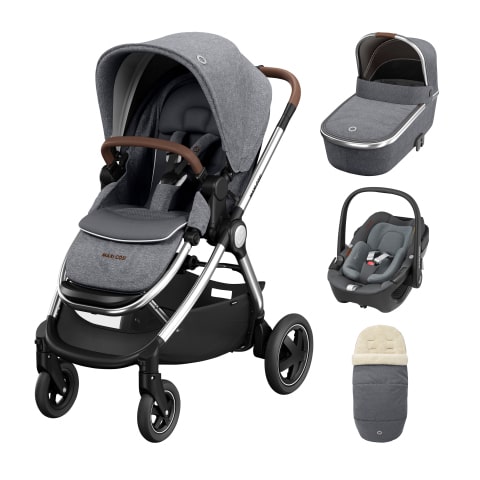 Système de voyage élégant
Notre poussette Adorra Luxe fait partie d'un système de voyage de niveau supérieur, comprenant un siège auto de luxe, une nacelle et une chancelière, le tout avec des tissus et des finitions de qualité supérieure.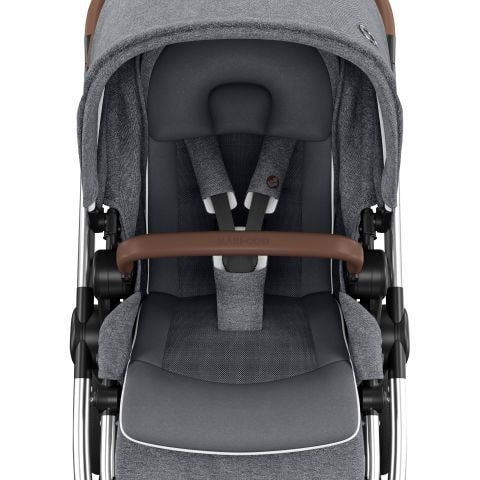 Régulation du flux d'air
Confort. Quel que soit le temps. L'Adorra Luxe a un tissu astucieux en maille respirant qui aide à réguler la température de votre bébé, par temps neigeux ou caniculaire.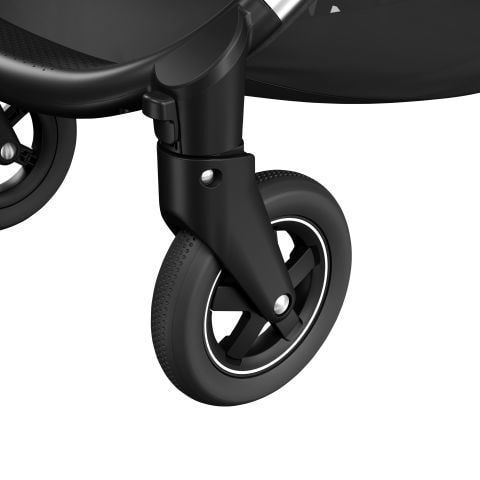 Roues absorbeuses de chocs
Les roues bi-matières permettent des déplacements confortables sur des surfaces variées, assurant mobilité pour vous et sommeil ininterrompu pour votre enfant.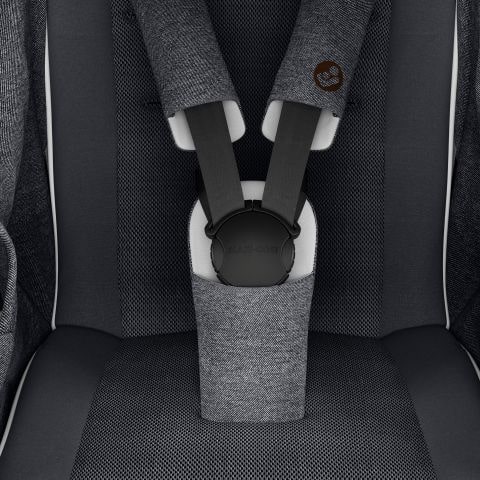 Boucle magique
Attachez votre petit bout en un clin œil grâce au harnais magnétique à verrouillage rapide.
Description produit
Let's face it. As a parent you are always on-the-go. Whether you're off on a play date, picking your little one up from nursery or heading out of town for a weekend getaway, Maxi-Cosi's Adorra Luxe offers you and your little one comfort and luxury at all times.
Special edition pushchair
Our Maxi-Cosi Adorra Luxe pushchair is a special edition and comes as part of a complete travel package, comprising a Luxe car seat, Luxe carrycot and Luxe footmuff, all in matching fabrics with premium finishes. With its chrome chassis, luxurious embroidery, soft twill fabrics and deluxe vegan leather, the Adorra Luxe feels as good as it looks. For next-level luxury and travel in style.
Sun, wind or snow? Your little one will stay in the lap of luxury and comfort. The Adorra Luxe has an ultra-padded cocooning seat with breathable fabric to help regulate your little one's temperature and keep them snug, in all weather conditions.
Comfort
At Maxi-Cosi your little one's comfort is our highest priority. That's why, as a manufacturer, we redesigned our most-wanted pushchair, providing even more comfort. Add our matching Maxi-Cosi Oria Luxe carrycot and/or our Maxi-Cosi Pebble 360 Luxe baby car seat, with a simple click onto the pushchair frame.
In addition, our Adorra Luxe pushchair has an ultra-large pram hood that offers extra protection, with a peek-a-boo window that allows you to always keep an eye on them.
Next-level luxury
Maxi-Cosi Adorra Luxe is packed with luxurious features. Get your little one quickly fastened in their seat when it's raining, thanks to the magically fast, magnetic buckle.
Plus extra shopping is never a problem, with the Adorra Luxe XXL shopping basket! Not to mention the ease of folding, carrying and packing the Maxi-Cosi pushchair in the boot of your car, perfect for any getaway in style.
Partagez vos moments Maxi-Cosi #myMaxiCosi