As agile in town as in country
From birth up to approx. 3.5 years
0 - 15 kg
Pourquoi choisir ce produit?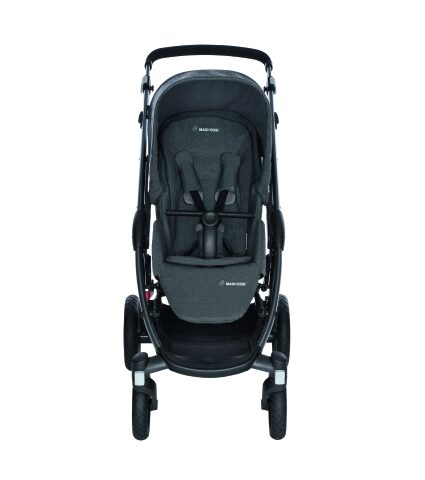 Maniable et pratique
Comme une extension de vous-même, elle vous suit même dans les endroits les plus étroits grâce à sa largeur d'à peine 55 cm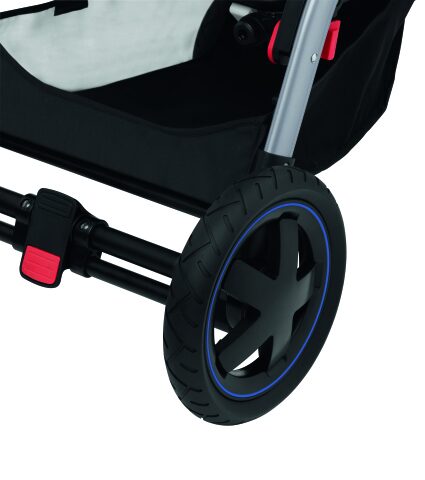 Pneus tout terrains absorbants les chocs
Avec ses pneus amortisseurs tout-terrain, elle franchit chaque obstacle pour des excursions tout en douceur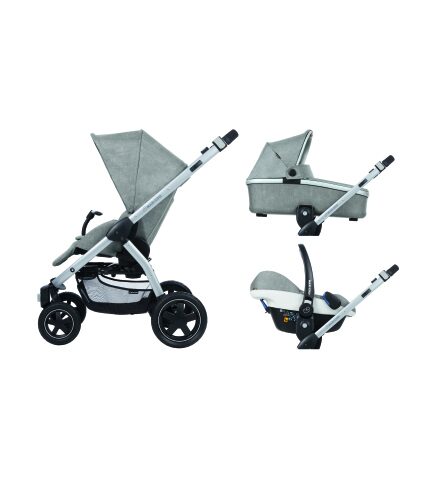 Système de voyage flexible
Flexibilité complète : vous pouvez y intégrer une nacelle ou un siège-auto bébé pour passer de la voiture à la promenade en seulement 2 clics
Description produit
Whether you choose to explore the city, stroll down old cobbled streets or go shopping, the Maxi-Cosi Stella will follow your every move.
With its slim-line frame, of just 55cm in width, and its big, all-terrain, shock absorbing tyres, the Stella can easily manoeuvre around narrow spaces and overcome any obstacle with the smoothest ride. The seat unit provides both parent and child with a flexible seating solution offering both rearward and forward facing modes as well as a comfortable lie flat position. The Stella is all about flexibility in destination, and arrangement and can be used from-birth or as part of a 3-in-1 travel system with a compatible Maxi-Cosi carrycot and baby car seat.