Stabilité parfaite pour Jade et Pebble Plus / Pro
De la naissance jusqu'à environ 12 mois
Pourquoi choisir ce produit?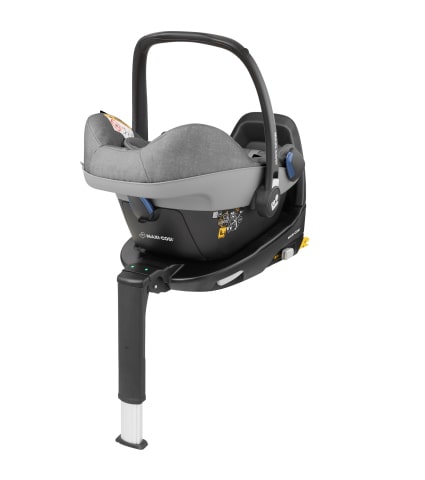 Sécurité i-Size
Provides excellent safety performance and complies with the latest i-Size European safety standard.
Confirmation d'installation
Don't worry about installing it the wrong way: thanks to the visual indicators, you get a notification when the BabyFix is correctly installed.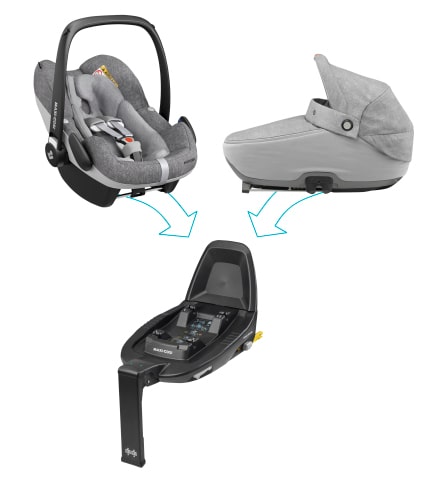 Installation Click & Go
Réduisez le risque d'une installation incorrecte en fixant le siège auto aux connecteurs ISOFIX de votre voiture.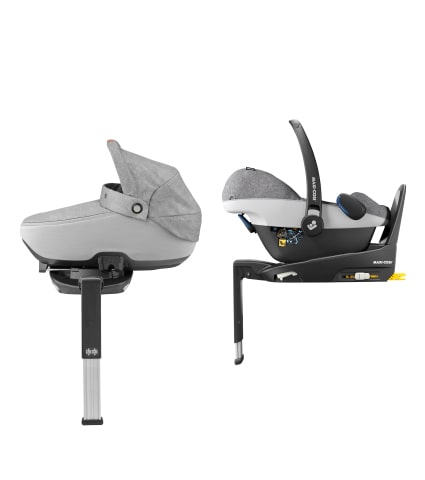 Position dos et face route
Offre une position dos à la route (Pebble Pro) et latérale à la route (Jade) selon la dernière réglementation R129
Description produit
La base BabyFix de Maxi-Cosi offre une solution très sécuritaire pour les voyages de bébé. La BabyFix offre une stabilité parfaite pour la nacelle Jade et le cosi Pebble Plus / Pro. Ces sièges sont homoogués R129 (i-Size) et répondent donc aux derniers standards en matière de sécurité auto. La BabyFix est facile à utiliser grâce à ses fixations ISOFIX et des systèmes ultra intuitifs pour installer Jade et Pebble Plus / Pro. Cette base possède des indicateurs visuels et sonores pour confirmer la bonne installation de la nacelle et du cosi.
La base BabyFix fournit la protection idéale pour transporter votre enfant en voiture dans la nacelle sécuritaire Jade et le siège auto Pebble Plus. Tous ces sièges sont conformes à la norme R129 (i-Size) et offrent ainsi de hautes performances de sécurité. La BabyFix est très facile à utiliser, car elle fonctionne avec le système ISOFIX et offre l'installation par Slide & Go de Jade et l'installation Click & Go de Pebble Plus. Cette base fournit une confirmation visuelle lorsque l'installation est sécurisée.