The newborn solution for Lila CP and Lila SP
From birth up to approx. 6 months
0 - 9 kg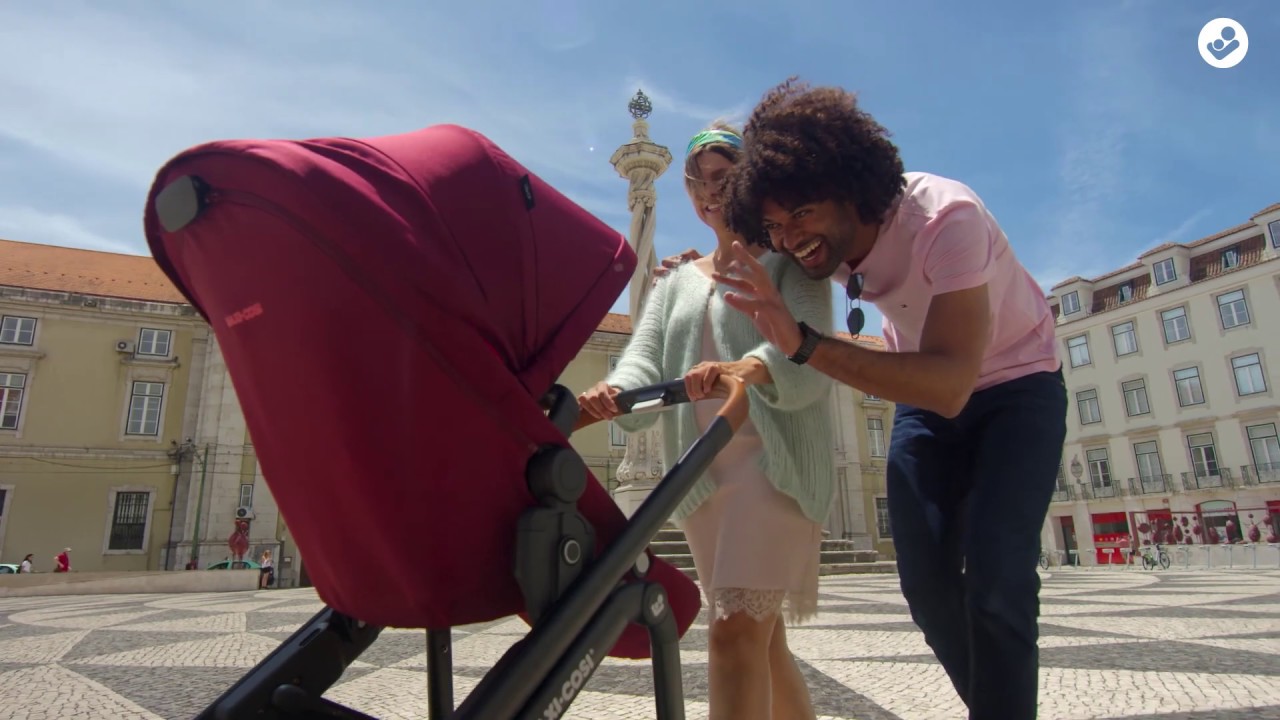 Product description
You want your little one to be as comfortable as possible. And so do we! That is why we designed the Maxi-Cosi Lila ShapeOfYou Carrycot. It turns your Lila CP or Lila SP pushchair into a newborn solution, ensuring the utmost comfort from day one.
Installation with pushchair
Got a Maxi-Cosi Lila SP or a Maxi-Cosi Lila CP pushchair? Our Maxi-Cosi ShapeOfYou Carrycot turns your pushchair into a from-birth solution. Easily click the carrycot onto the frame of the pushchair and you are ready to stroll!
Safety
Our Maxi-Cosi car seats, pushchairs and carrycots help carry families happily into the future. As manufacturer, we advise to keep your newborn baby in lie-flat position while you are on the go, until your little one is about 9 kg.
Because we care about your little one's safety, our ShapeOfYou Carrycot is designed with a shaped cavity that prevents flat-head syndrome. Additionally, the carrycot includes a removable cushion to offer a more natural position during their first three months. This way, parents can enjoy endless walks without having to worry about their baby's posture and comfort.
The newborn solution for Lila CP and Lila SP
Maxi-Cosi ShapeOfYou turns your Lila CP or Lila SP pushchair into a pram, to offer a comfortable journey from birth. Besides comfort for your little one, the Maxi-Cosi carrycot also provides comfort to you as parent. Weighing only 3.2 kg, the Lila ShapeOfYou Carrycot is lightweight for easy carrying.
Unique about the ShapeOfYou carrycot, is that it is the first Maxi-Cosi carrycot that offers a sustainable solution. ShapeOfYou reuses the seat frame, canopy and mattress of the Lila CP/Lila SP pushchair. Turning the seat of the Lila pushchair into a carrycot is simple, we are excited to show you how it works.
Once old enough to sit up straight, your little one won't get enough of looking around when going out for a walk. So time to put the seat back on! Simply turn the carrycot back into a seat and store the remaining fabrics away – sitting ready for whenever the next baby comes.
Removable cover
Of course, our Maxi-Cosi carrycot is likely to get dirty after a while, so you might want to fresh it up. We have got you covered! The cover of our carrycot can easily be removed and washed in the washing machine, to keep clean no matter what happens.
See it in action