Comfort strollers: flexibility for smooth strolls everywhere!
The perfect pushchair for you is one that matches your lifestyle. And sometimes your lifestyle can be very flexible, just like you as a parent (or a soon to be) are. You want to enjoy both shopping sprees in the city and long strolls in the park and you need a comfortable newborn pushchair that can handle both! What you need is a comfort pushchair that can handle different types of pavements due to the suspension in its wheels, gives optimum comfort for your baby due to padded seats and is always easy to fold and put away. Every Maxi-Cosi comfort pushchair has its own great features, see them all below and find your perfect match!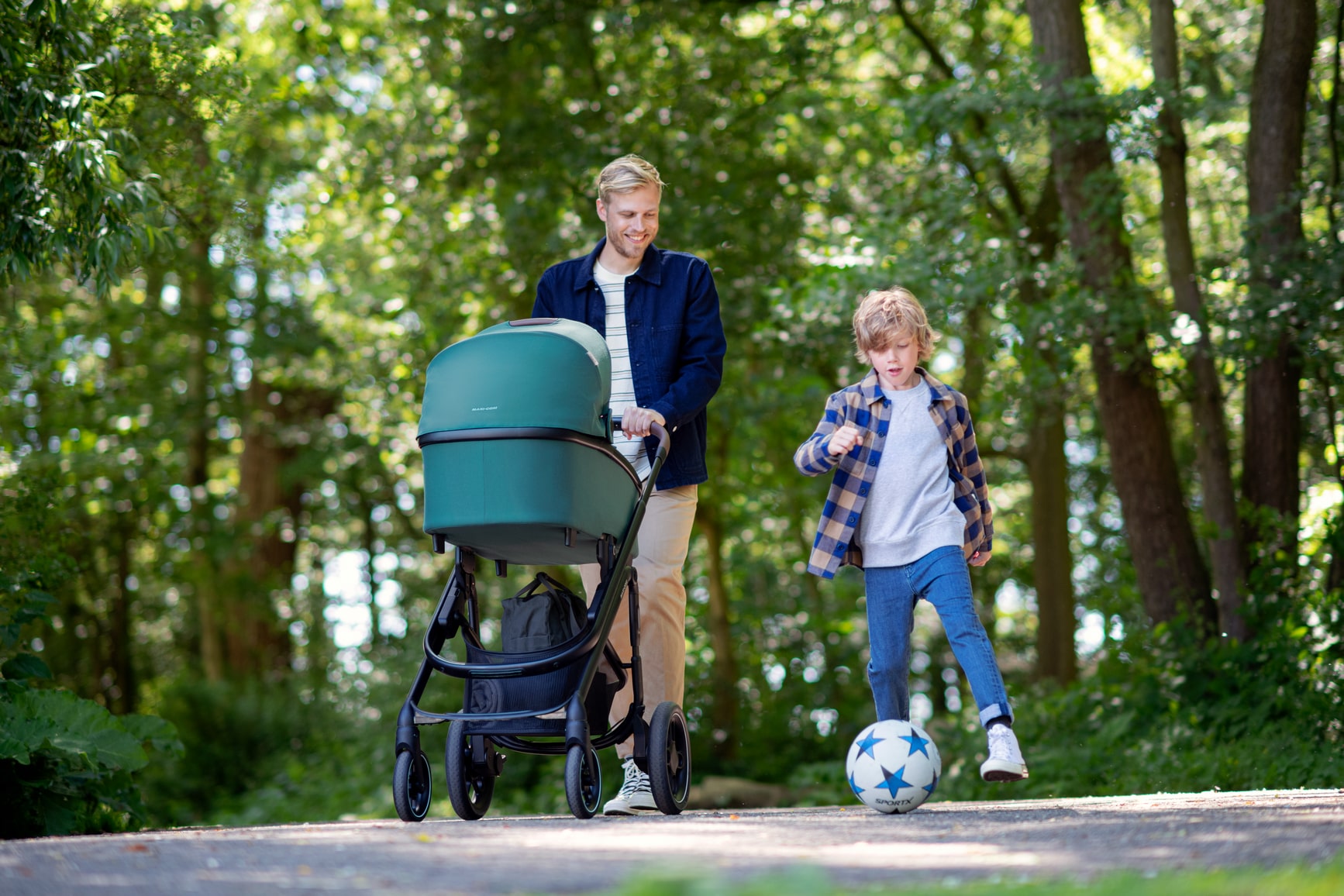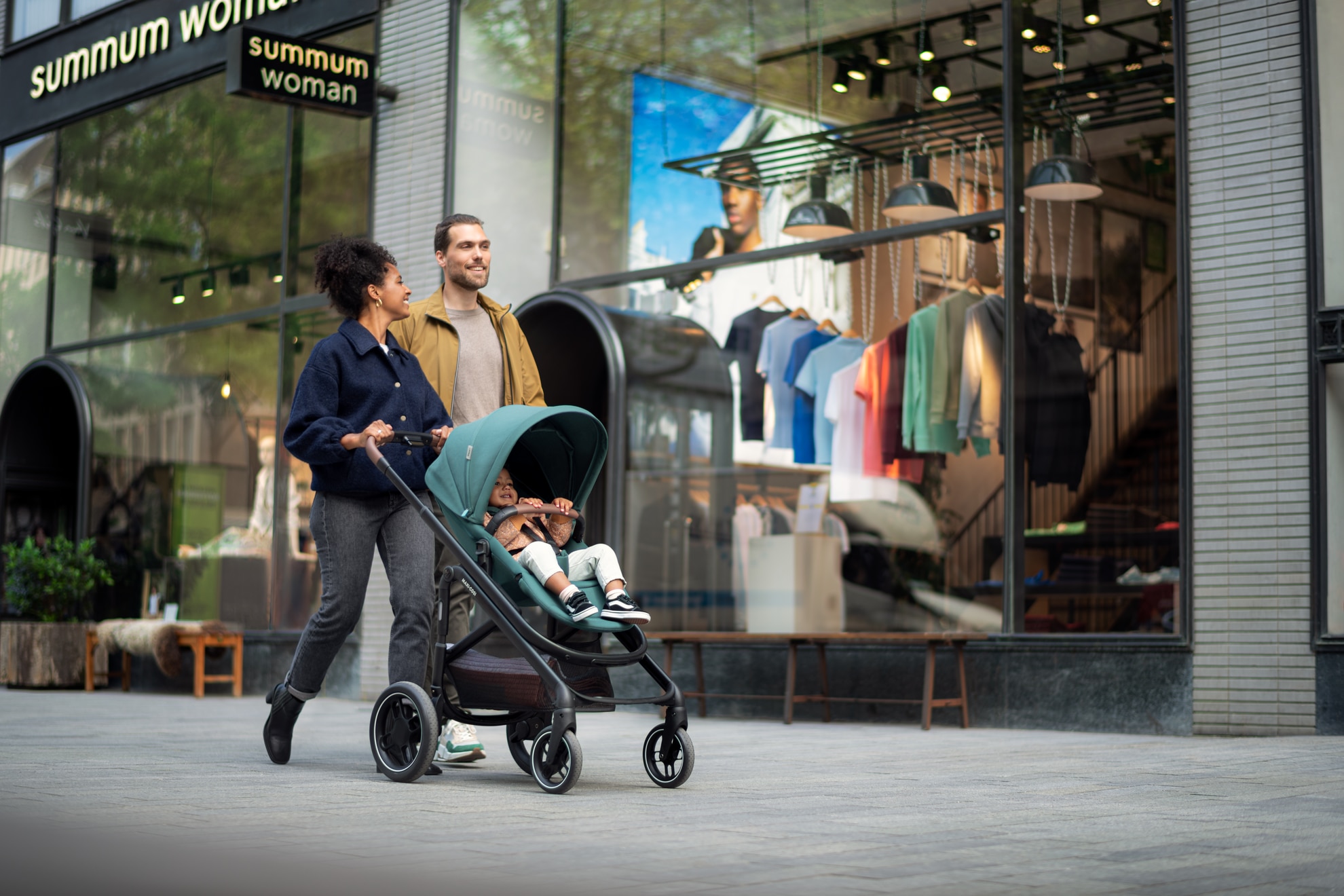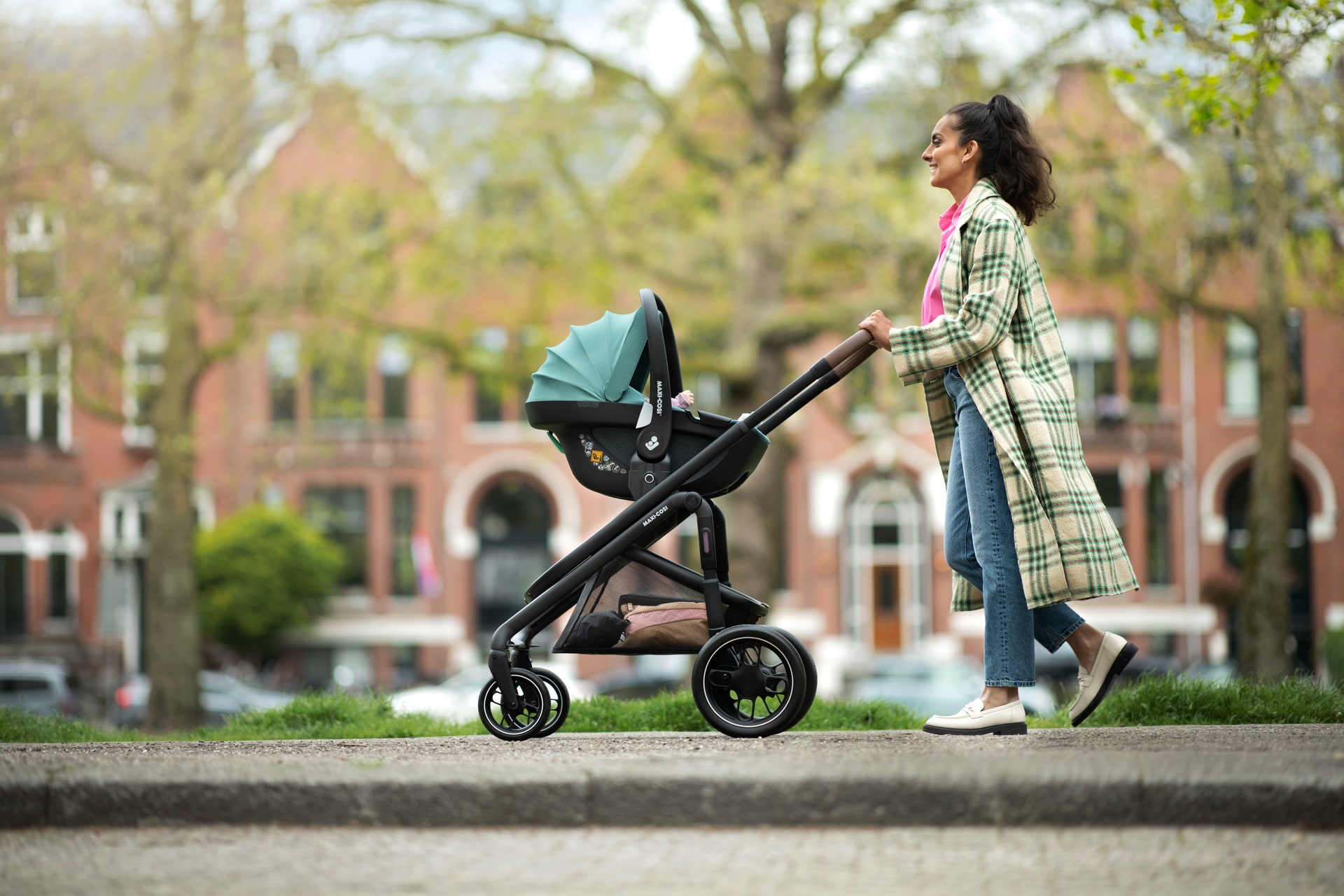 Maxi-Cosi Plaza+ - Make cities a stroll
Looking for a travel system that makes every day of your life as a parent easy? The Plaza+ is here! And  it's packed with features designed to make your family city life easy! As a pushchair suitable from birth with carrycot, Plaza+ provides a comfortable, smooth ride for your baby. The Plaza+ is a reversible stroller suitable from birth and comes with a super-comfy and spacious carrycot. The 3-in-1 travel system makes is super-easy to switch between the carrycot (included) and one of all compatible Maxi-Cosi baby car seats (not included). The reversible pushchair seat provides the perfect fit from birth up to 4 years old. This means you and your growing family can make easy work of any city and beyond, right from day one.
Turning the bumpy urban jungle into a silky-smooth ride is a breeze for Plaza+. A seriously comfortable stroller with 4-wheel suspension, Xtrail shock absorbers and large puncture proof wheels. This one hand fold stroller is a must-have for (sub)urban city living. 
Maxi-Cosi Adorra² - Comfort. Redesigned.
When you're always on the go, you need a pushchair that's tough enough to keep up with real family life. The redesigned Adorra² is packed with family-proof features to make it a super-versatile pushchair. It is perfect for newborn babies, due to its easy recline and lie-flat mode, as well for children up to 4 years. You can even add a compatible Maxi-Cosi carrycot or baby car seat, in two simple clicks. 
When you're out and about with your baby, you always need an extra pair of hands. The Adorra² is there to help with an XXL shopping basket for those extra bulky buys. With it's padded, cocooning seat and breathable fabric, your baby stays cool and comfortable. The magnetic buckle ensures for quick fastening in their seat makes and sure they stay there. Adorra² is easy to fold to a compact size to take in a small car boot for every adventures.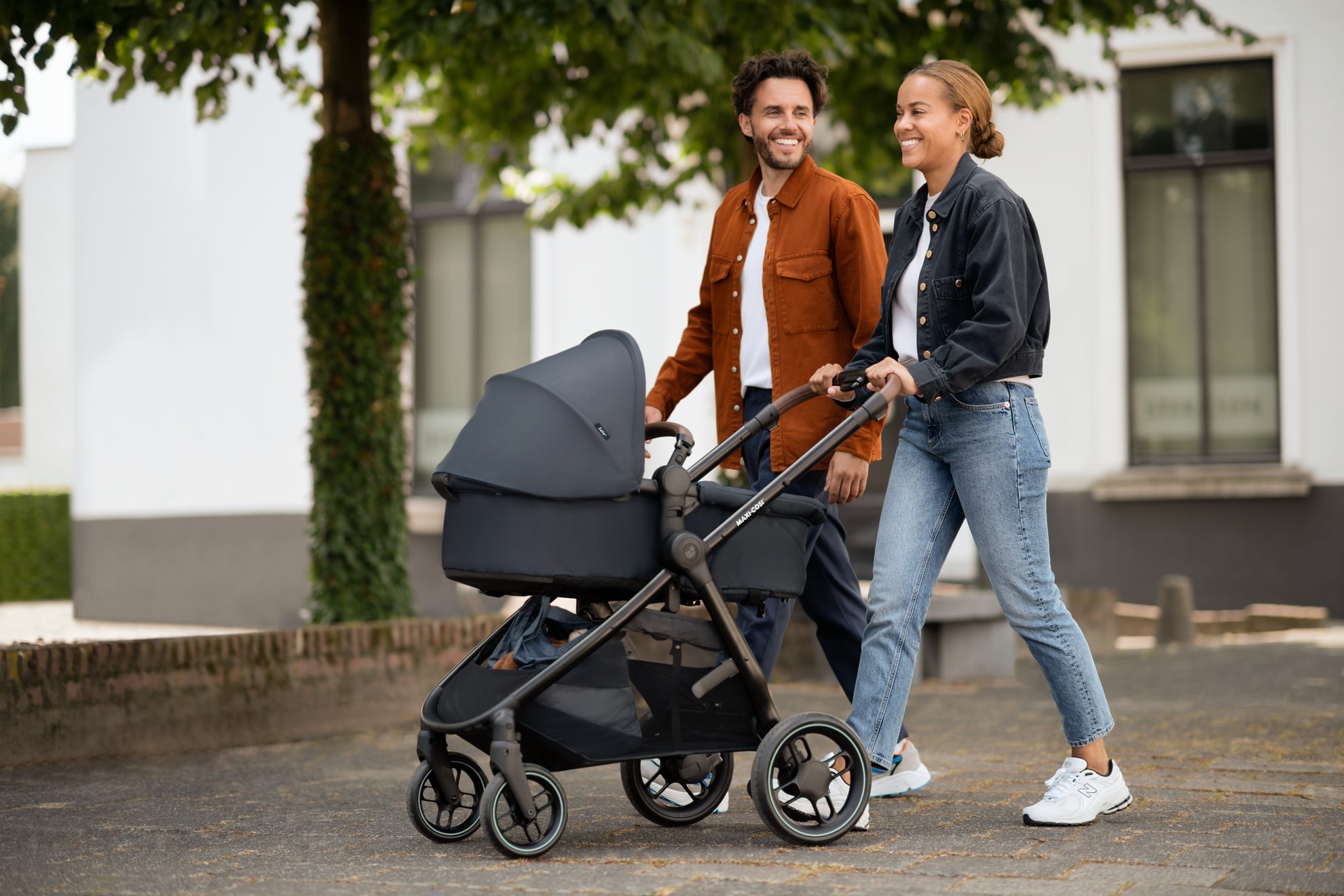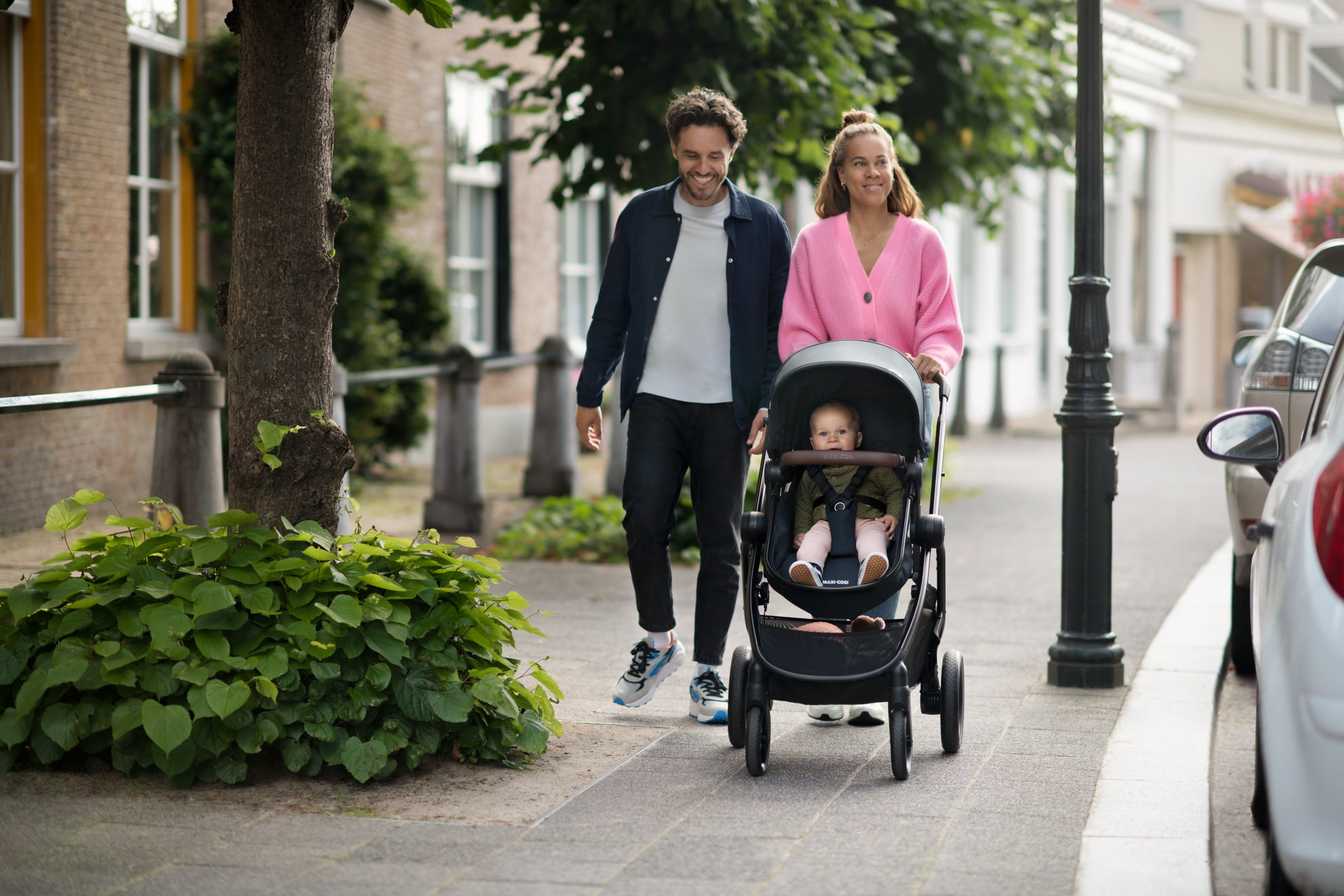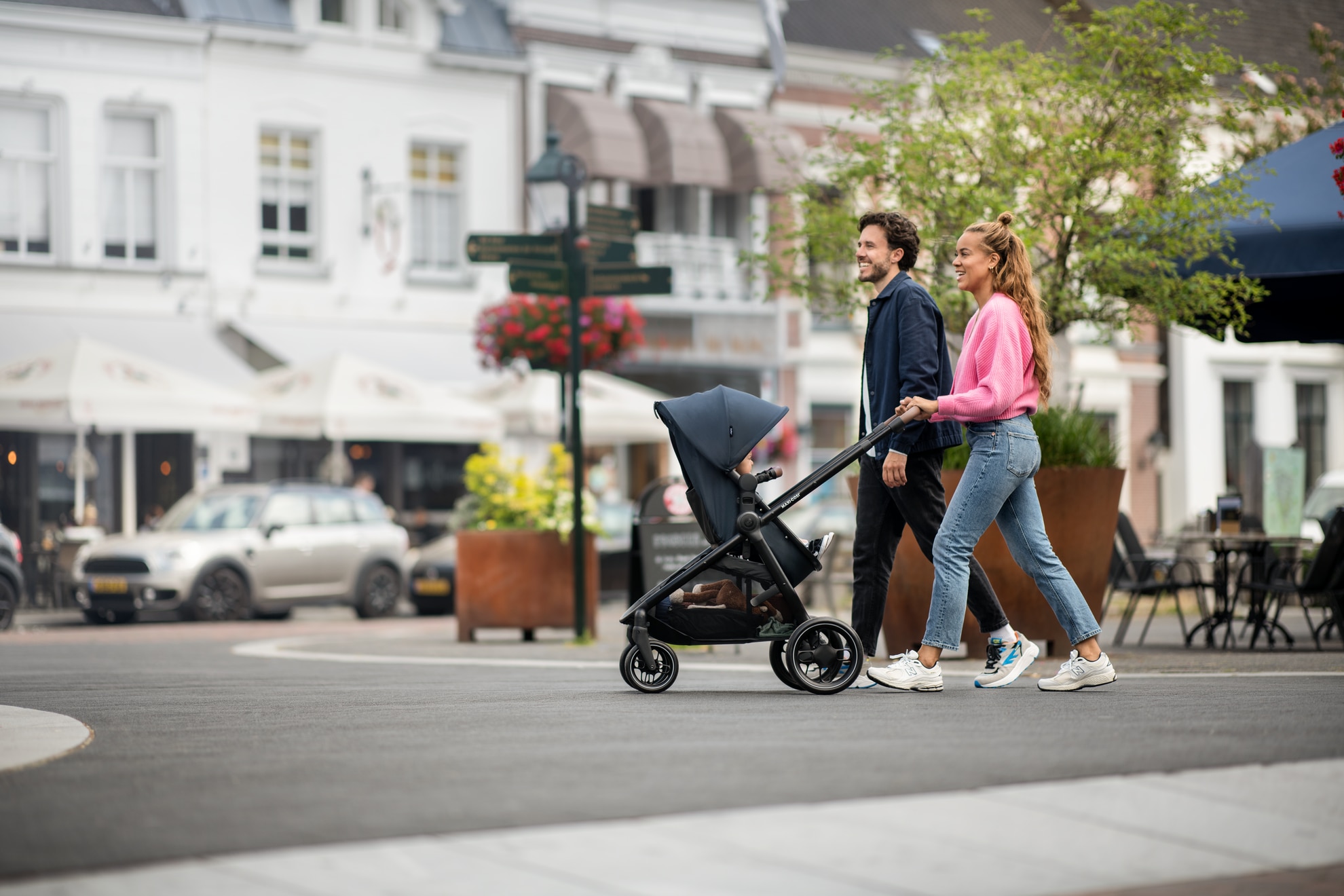 Maxi-Cosi Zelia³ - Everything you need. And more.
When it comes to easy-to-use features, Maxi-Cosi Zelia³ has it all. A 2-in1 stroller that is super-easy to manoeuvre around the city and quick and easy to fold using only one-hand - perfect for busy parents who are always on the go! Maxi-Cosi Zelia³'s easy one-hand reclining seat, allows you to quickly reposition the seat to a more comfortable sleeping position, when your little one is having a nap when you're out and about. And the huge shopping basket makes life easier when you're stocking up for city adventures.
With its integrated carrycot, the Maxi-Cosi Zelia³ is a 2-in-1 stroller designed to keep your baby comfortable from birth up to four years old. As soon as your baby is ready to sit up and see more of the world, the one-hand recline design makes it quick & easy to transform the carrycot into a super-comfy seat for baby. Maxi-Cosi Zelia³'s travel system means that any Maxi-Cosi baby car seat can be attached to keep the journey going from road to street, without even waking your baby up.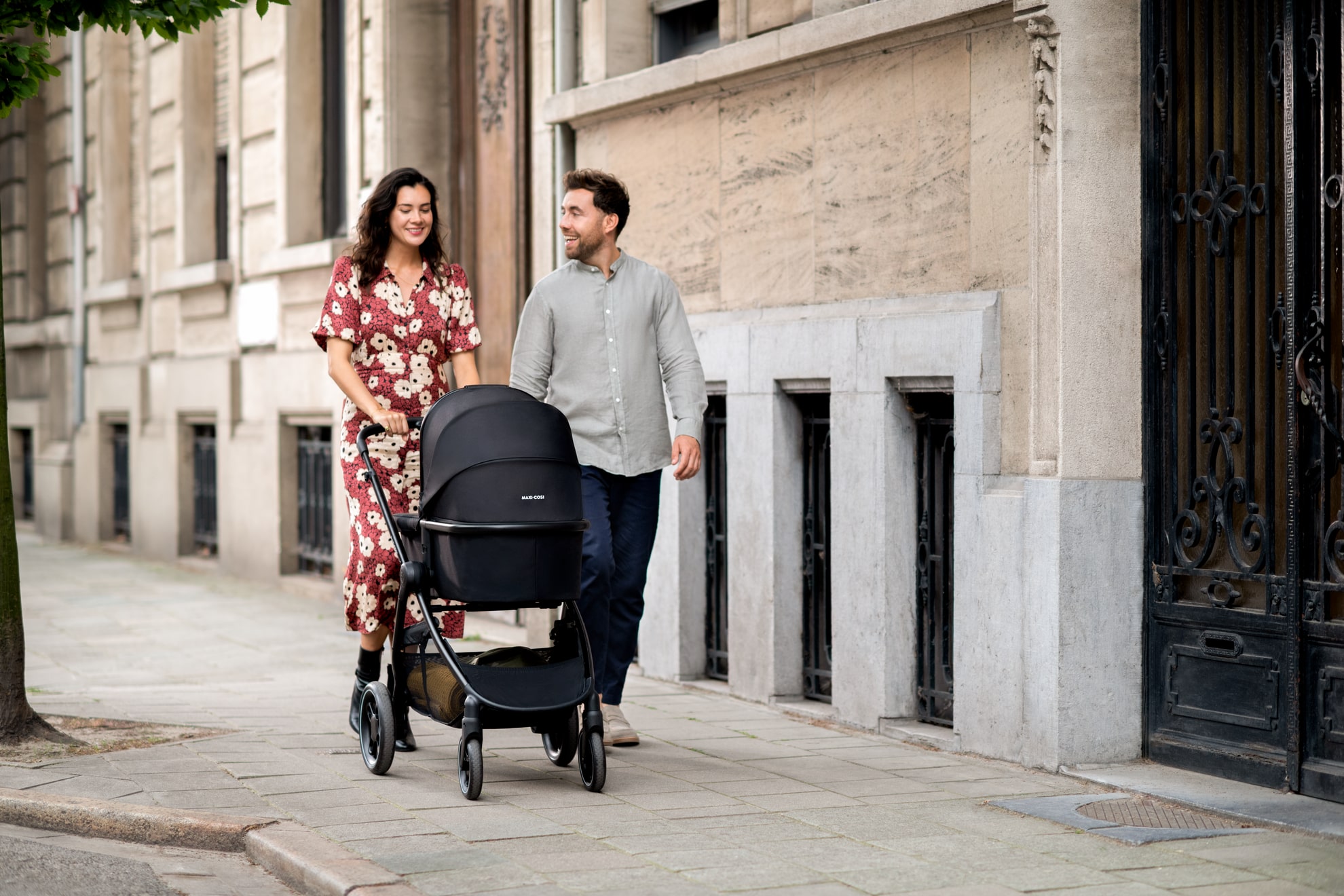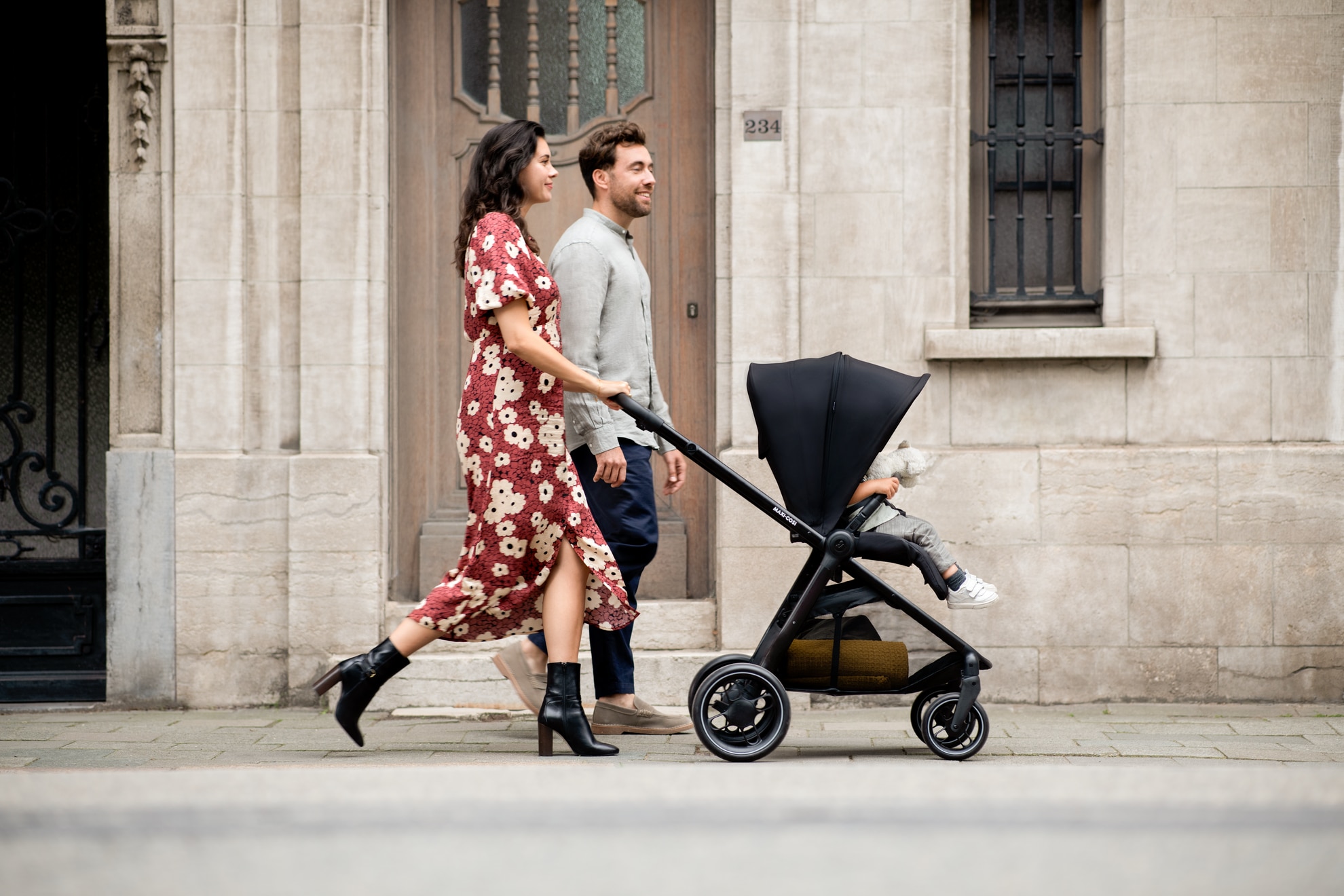 Maxi-Cosi Street - Street smart
The Maxi-Cosi Street urban stroller is full of practical city thinking and designed for modern urban living. To make life easy when you have your hands full with baby and a million other daily demands, the Maxi-Cosi Street can be compactly & easily folded with only one hand and it cleverly folds both ways. And the huge life-saving XL shopping basket is a must for busy parents who are always on the go.
From day one of your newborn's journey, the Maxi-Cosi Street is the perfect stroller. Versatile, functional & flexible, Street's flexible travel system means the Maxi-Cosi Oria carrycot (not included) can be quickly & easily attached in just two clicks, while the reversible seat can recline & lie flat so your baby can either lay down or sit up. A complete from-birth to 4-year old city stroller. Street is also compatible with all Maxi-Cosi baby car seats, so your journey around town can be seamlessly smooth wherever you go.